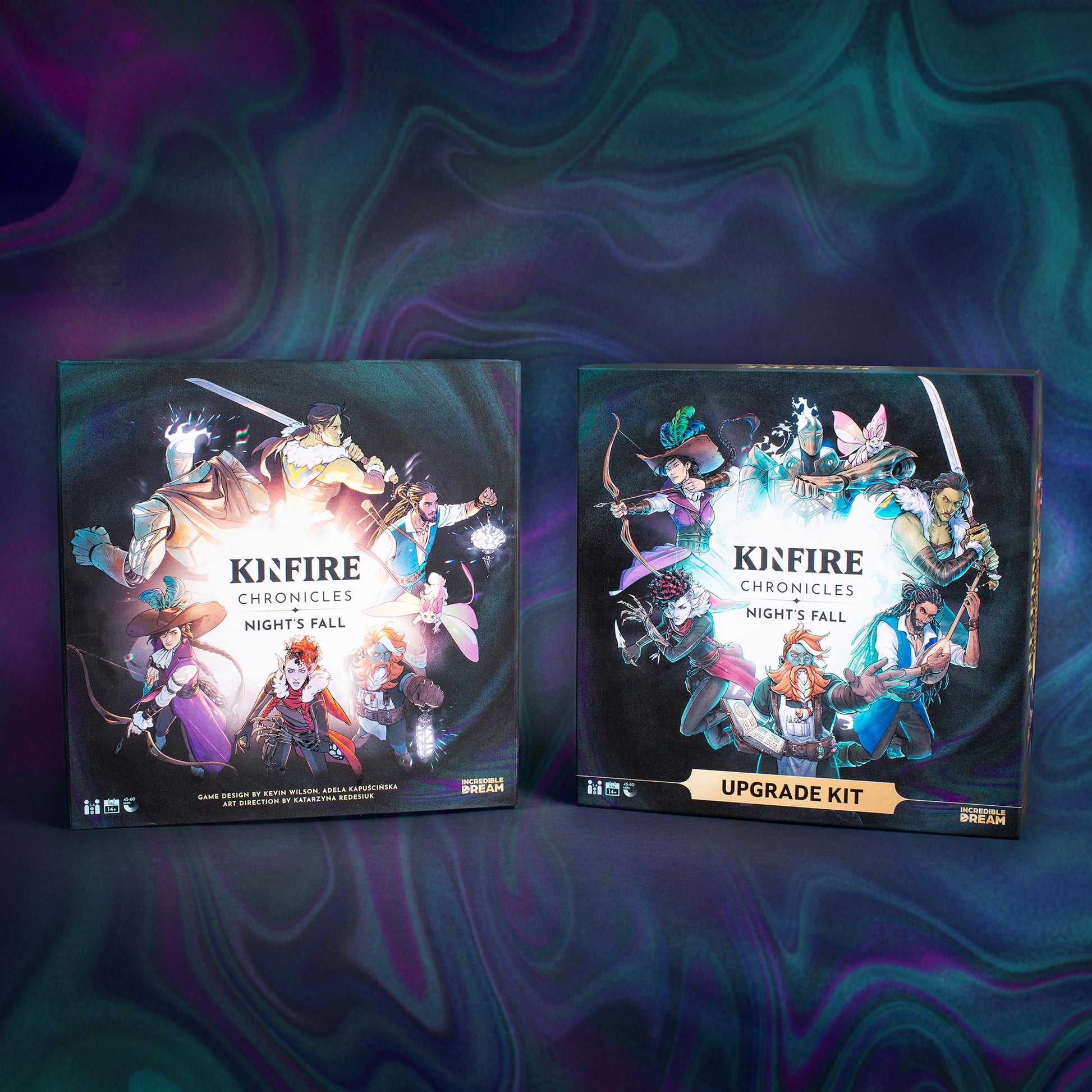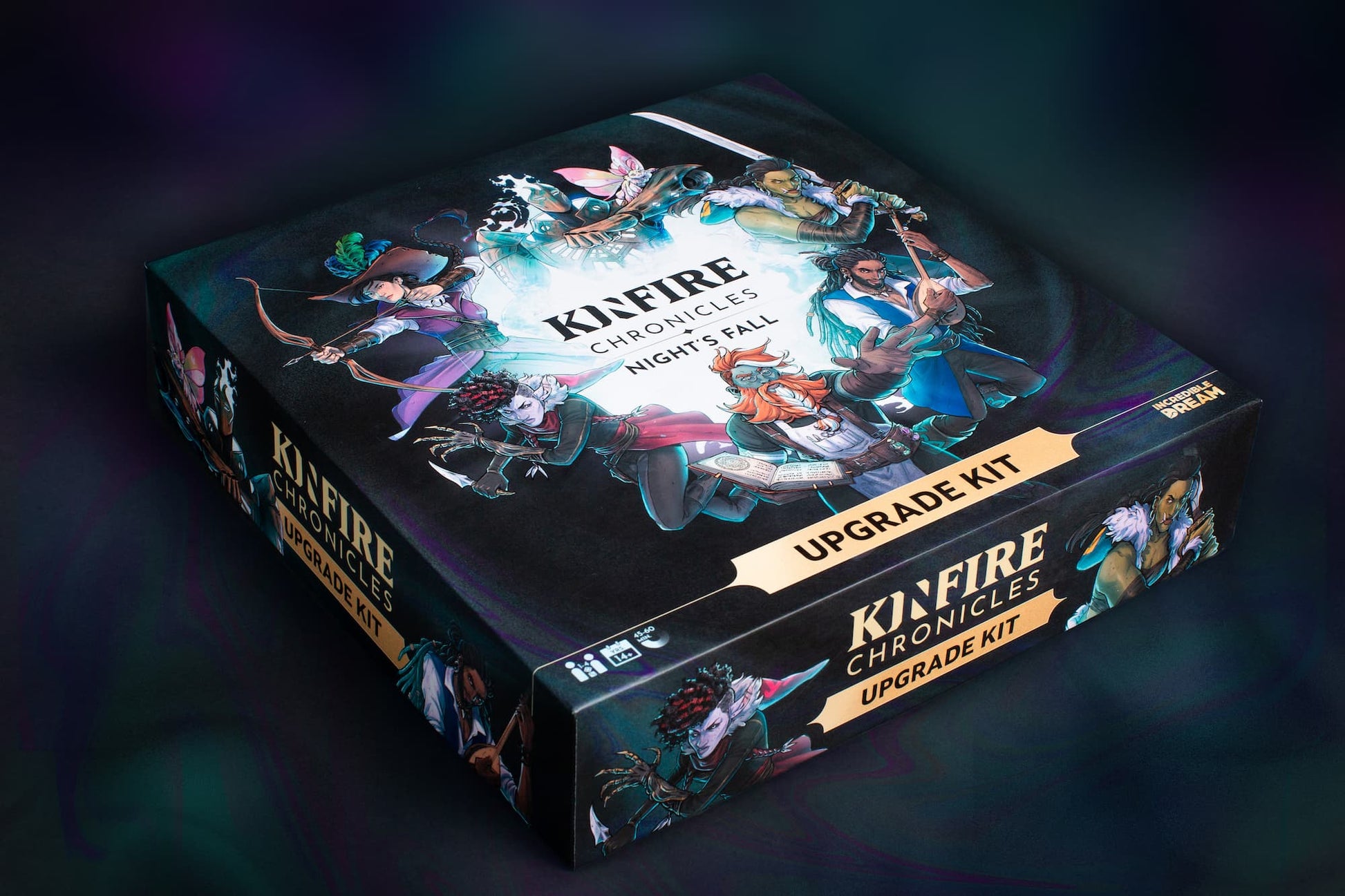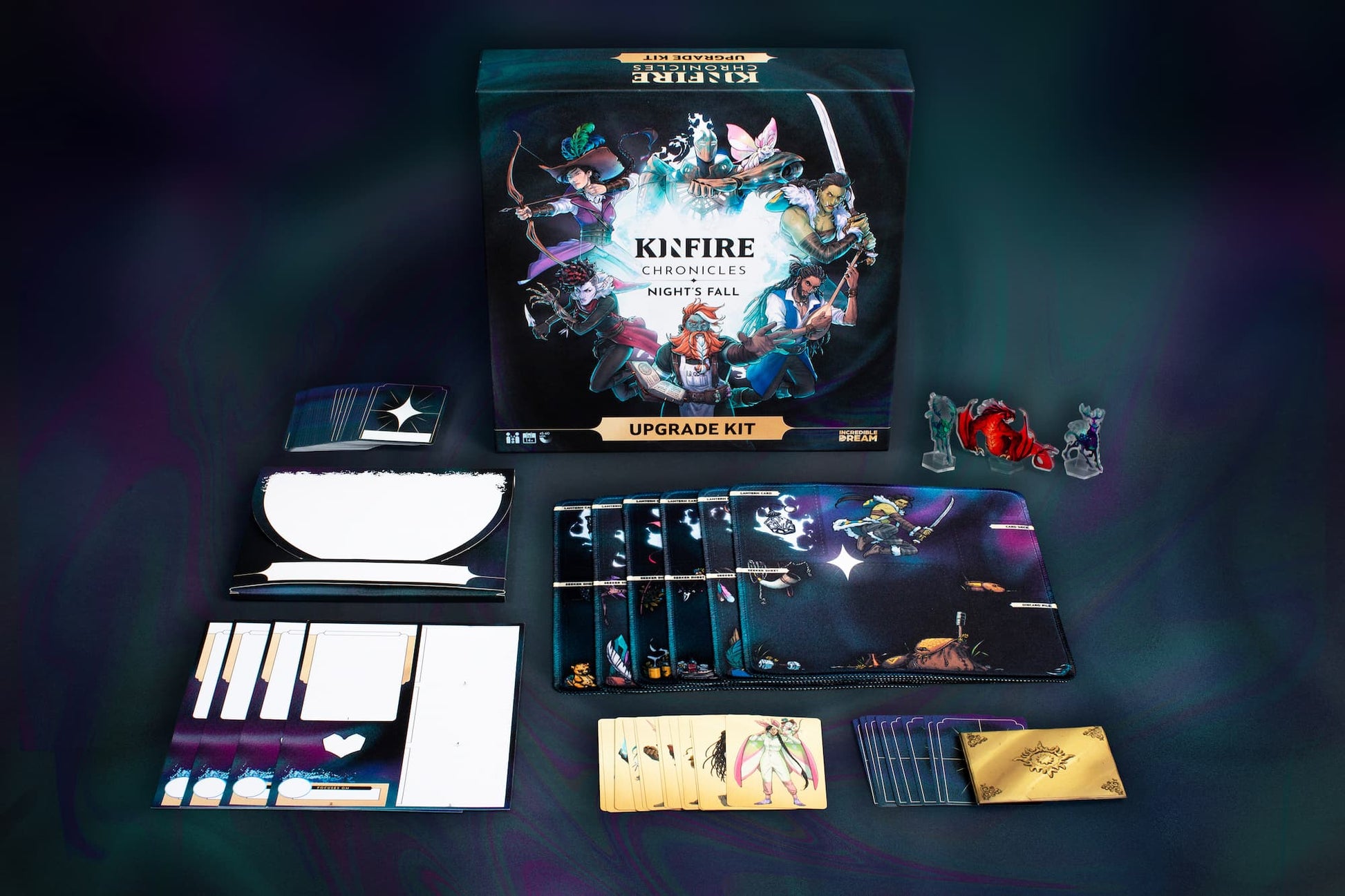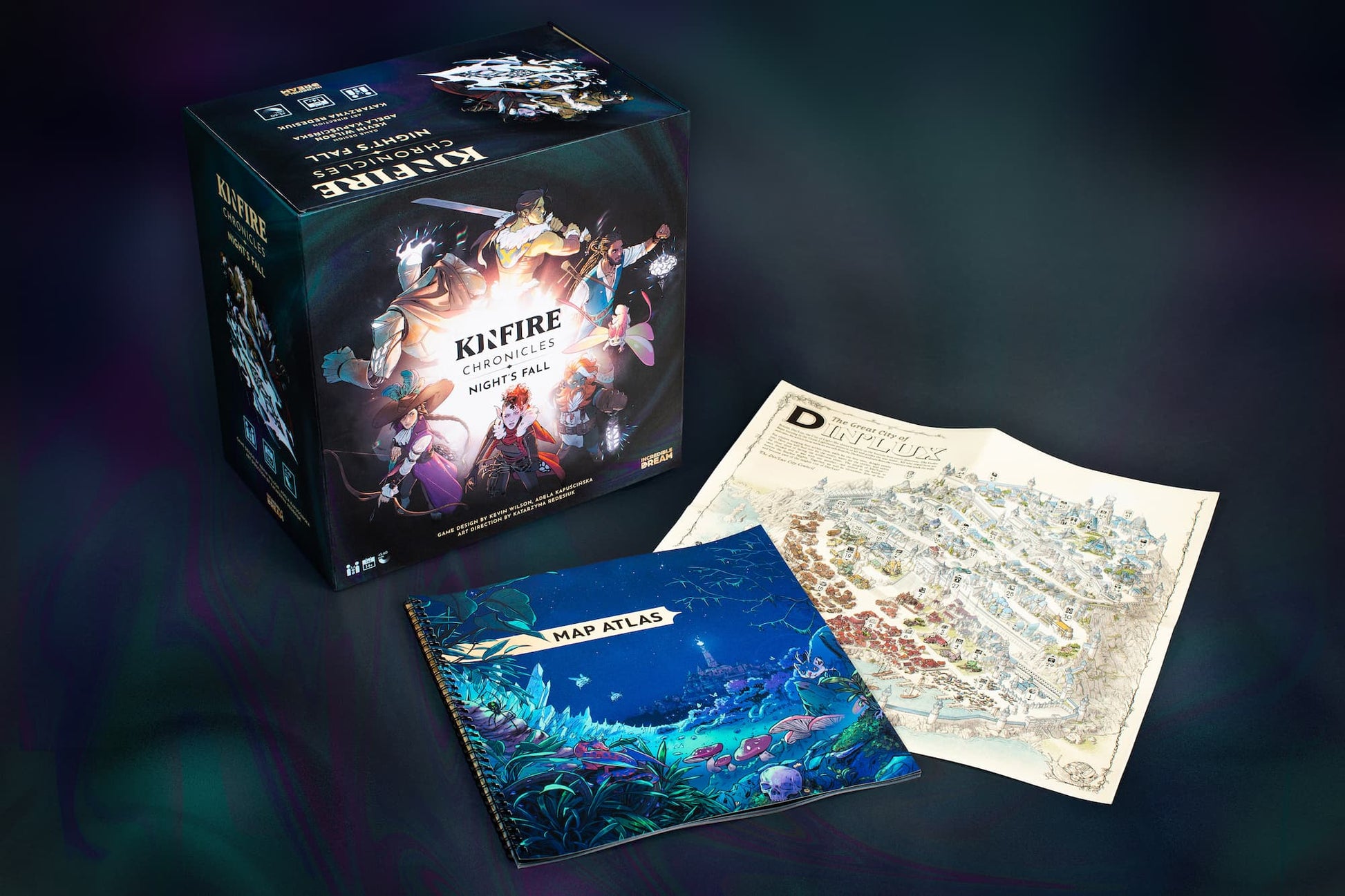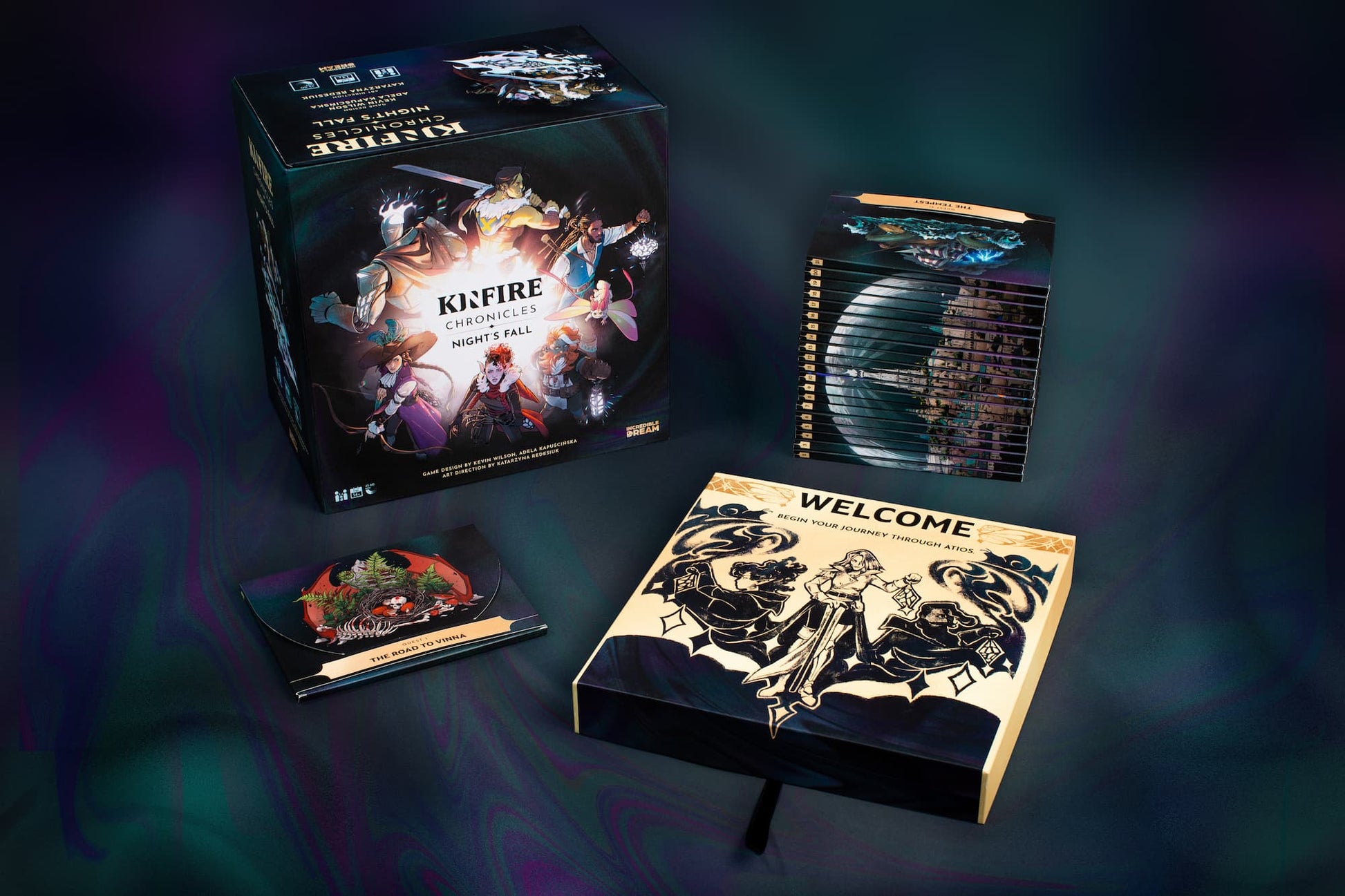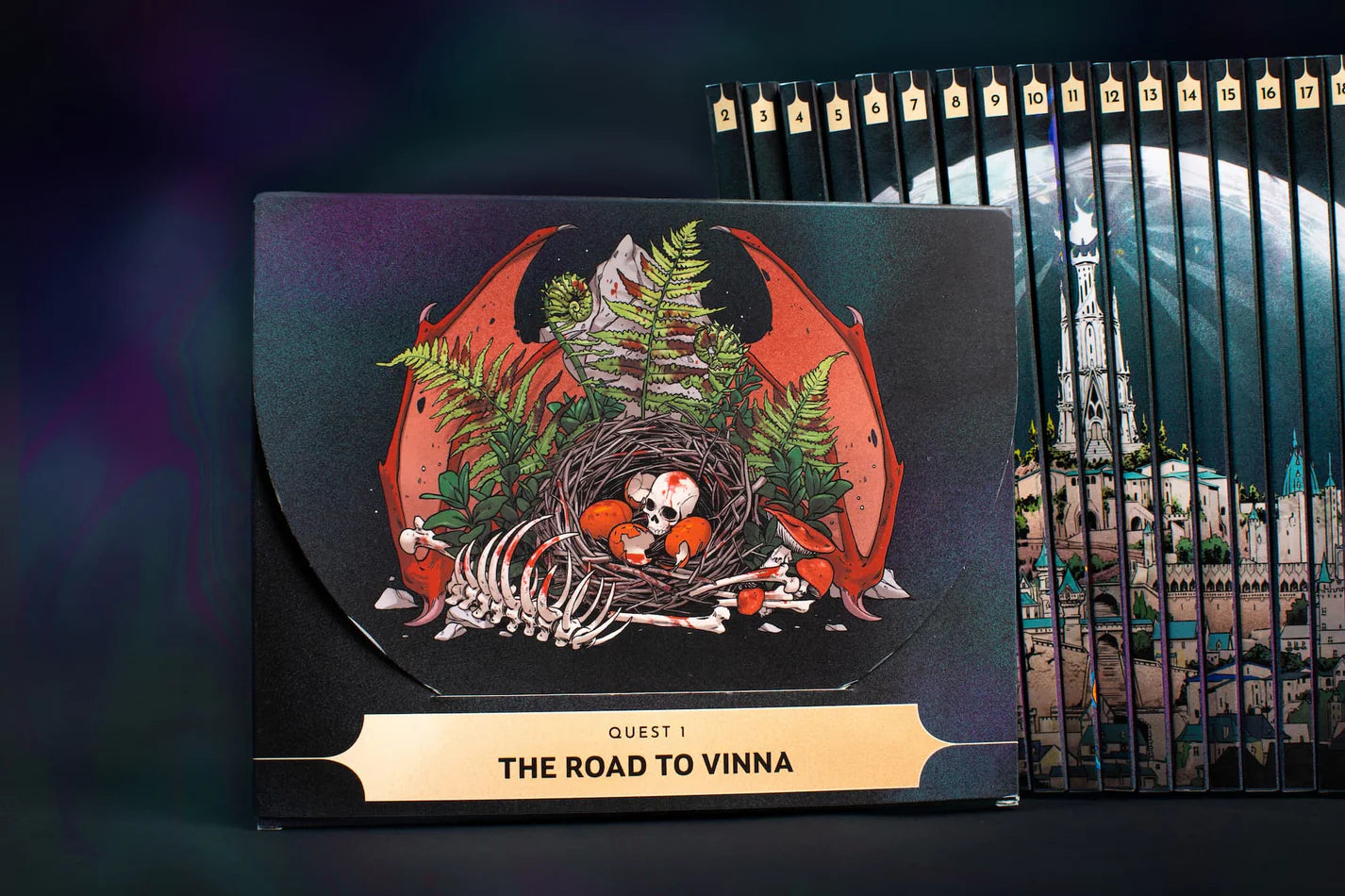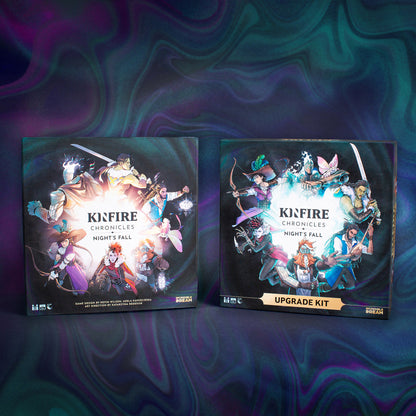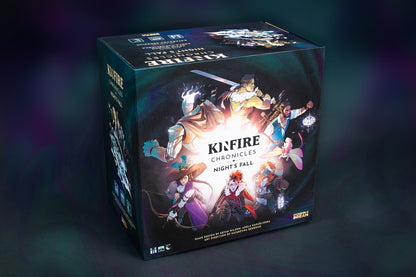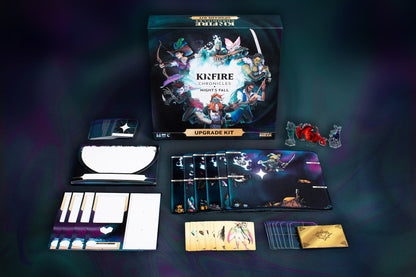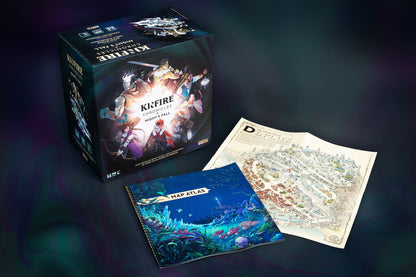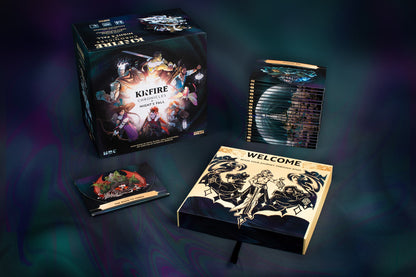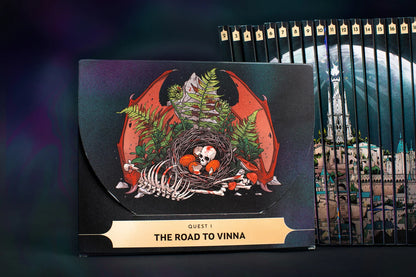 Description
Includes one retail copy of Kinfire Chronicles: Night's Fall and the limited edition Upgrade Kit.

Get over 10% off both products when bundled
Discounted shipping rate vs. buying both separately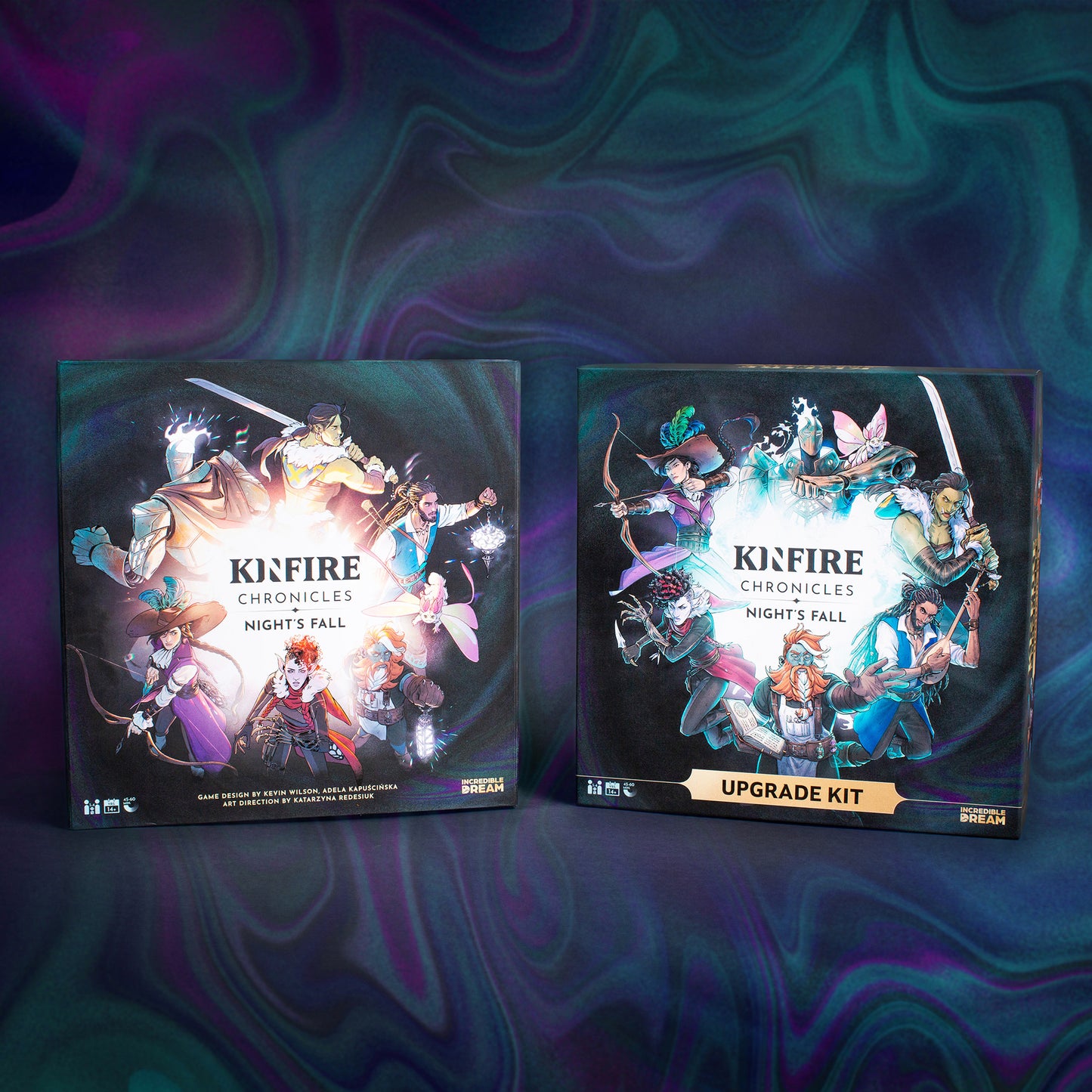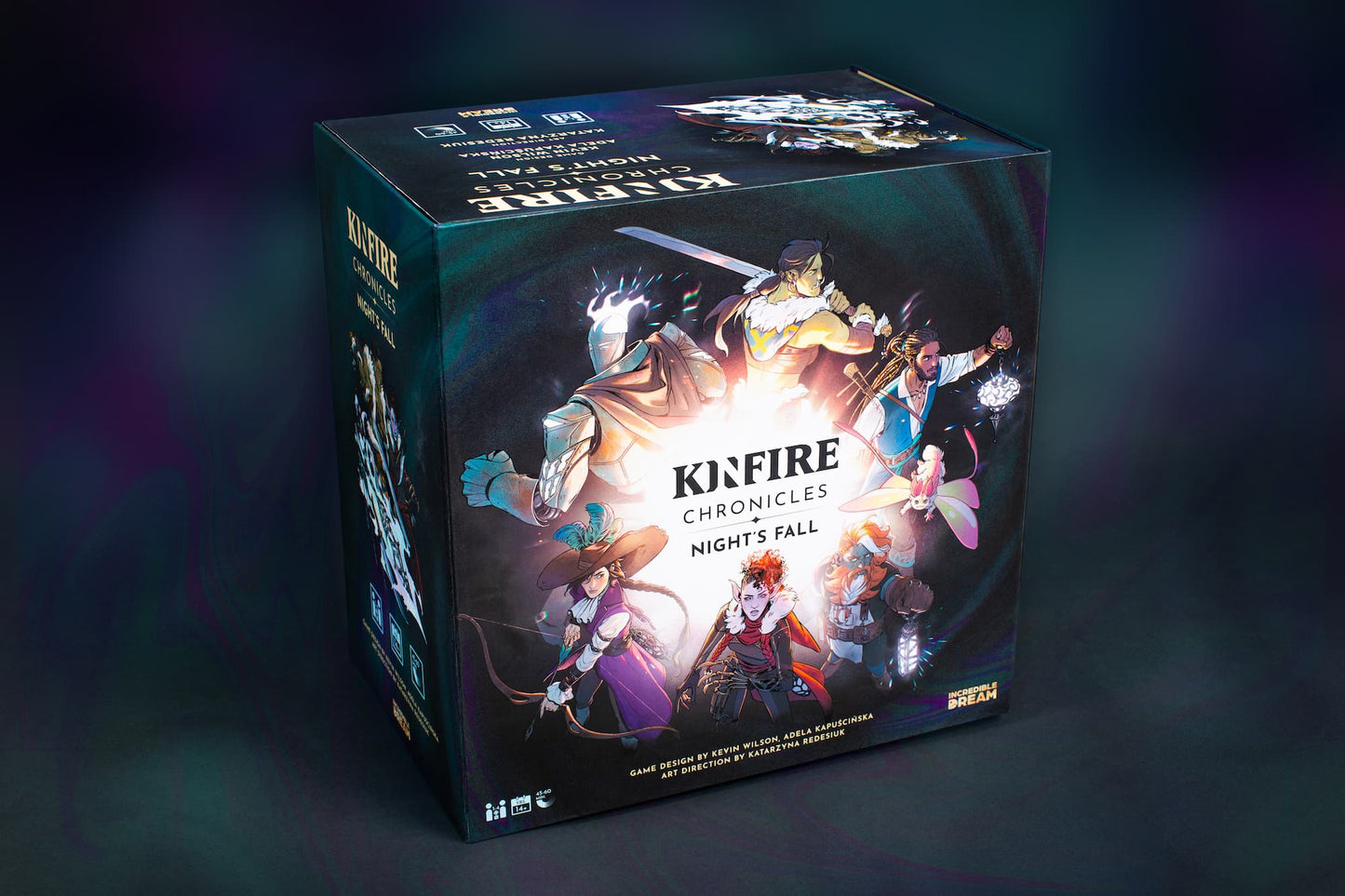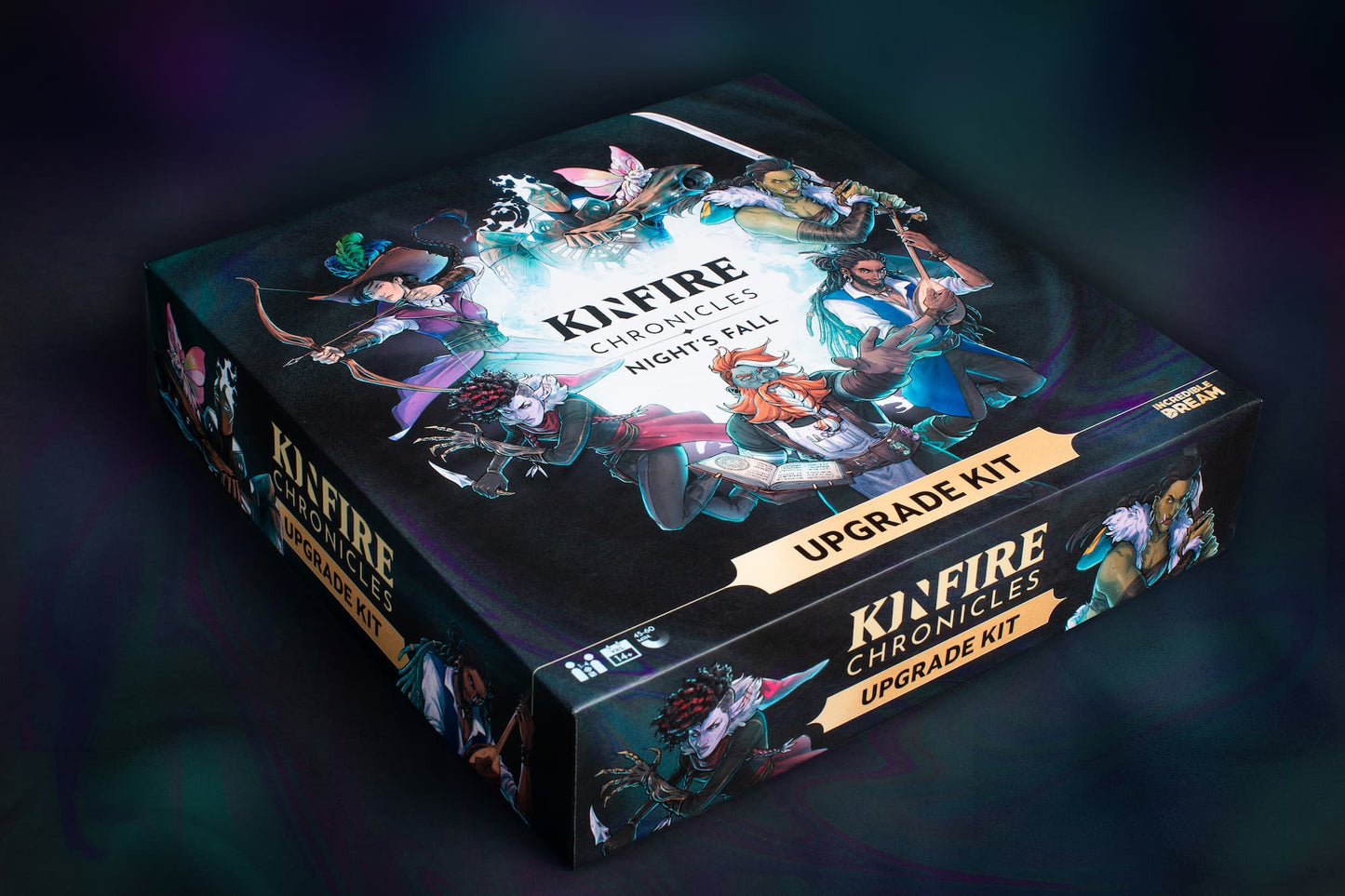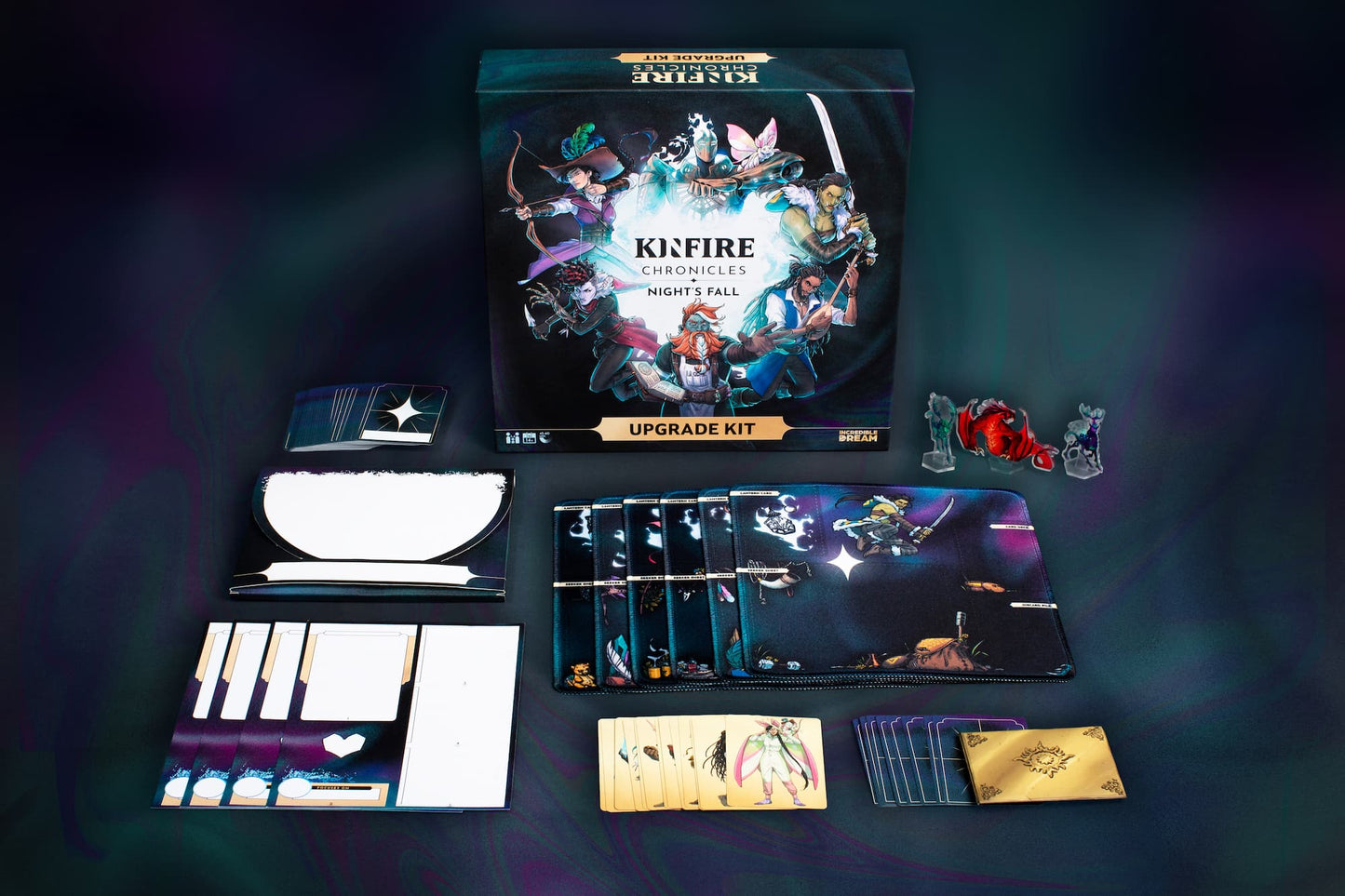 Kinfire Chronicles: Night's Fall
Night's Fall is a cooperative campaign game. As Seekers, explore the aftermath of the magical apocalypse known as The Darkness.
The Roleplaying Adventure You've Been Waiting for
80+
Unique Enemies
and Npcs
400+
Cards to
Build a Deck
600+
Cards to Choose
Your Own Adventure
Explore the World
The Darkness has returned. It rages like a storm outside the city walls.
Only the kinfire glow of the Great Lighthouse can keep it at bay.
You are Seekers, sworn to protect the city of Din'Lux and to help rebuild the world beyond.
Armed with kinfire lanterns, you'll brave the Starless Nights, battling the strange creatures that emerge and guarding each others' backs against the strange forces that would stop you.