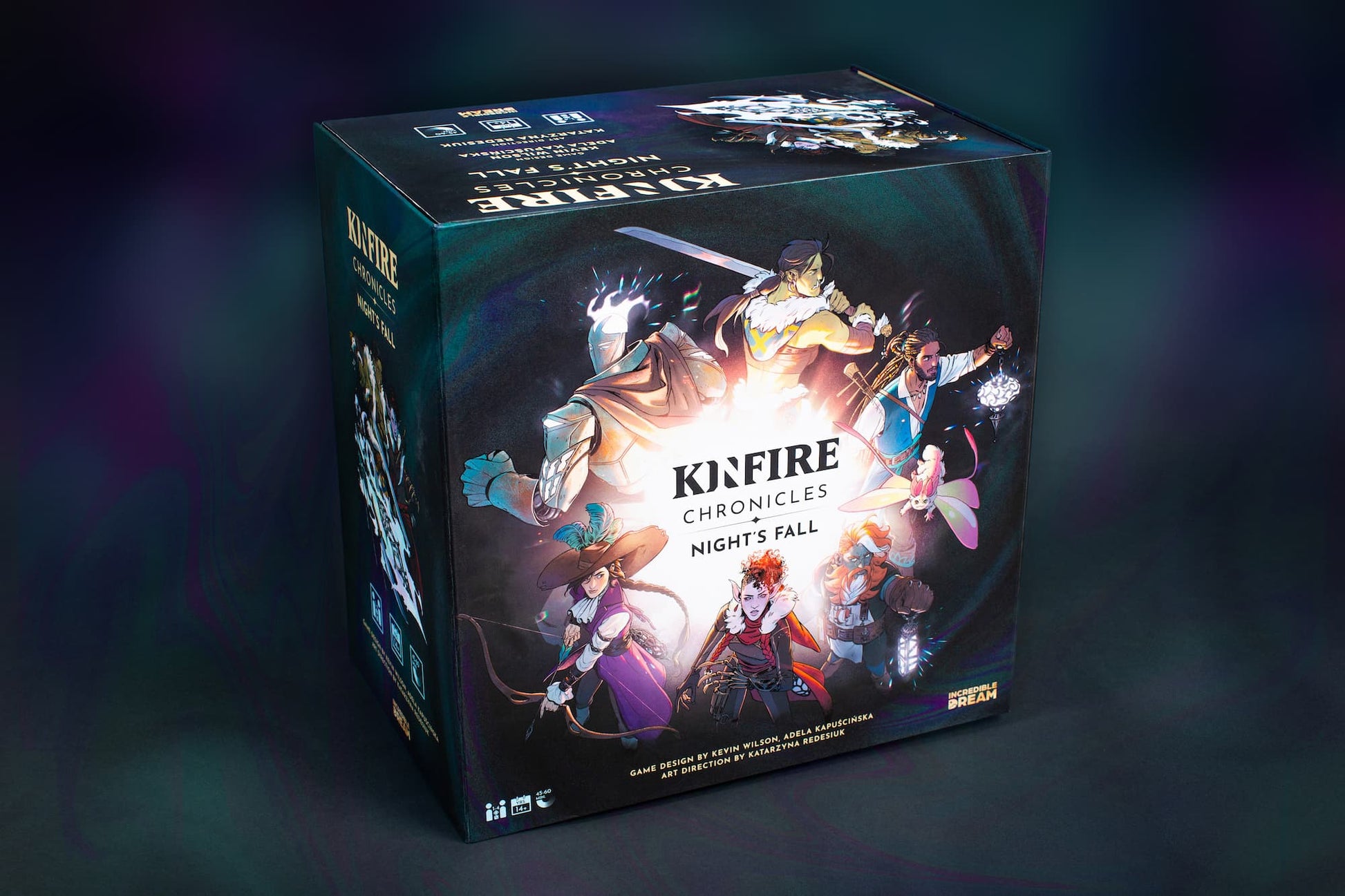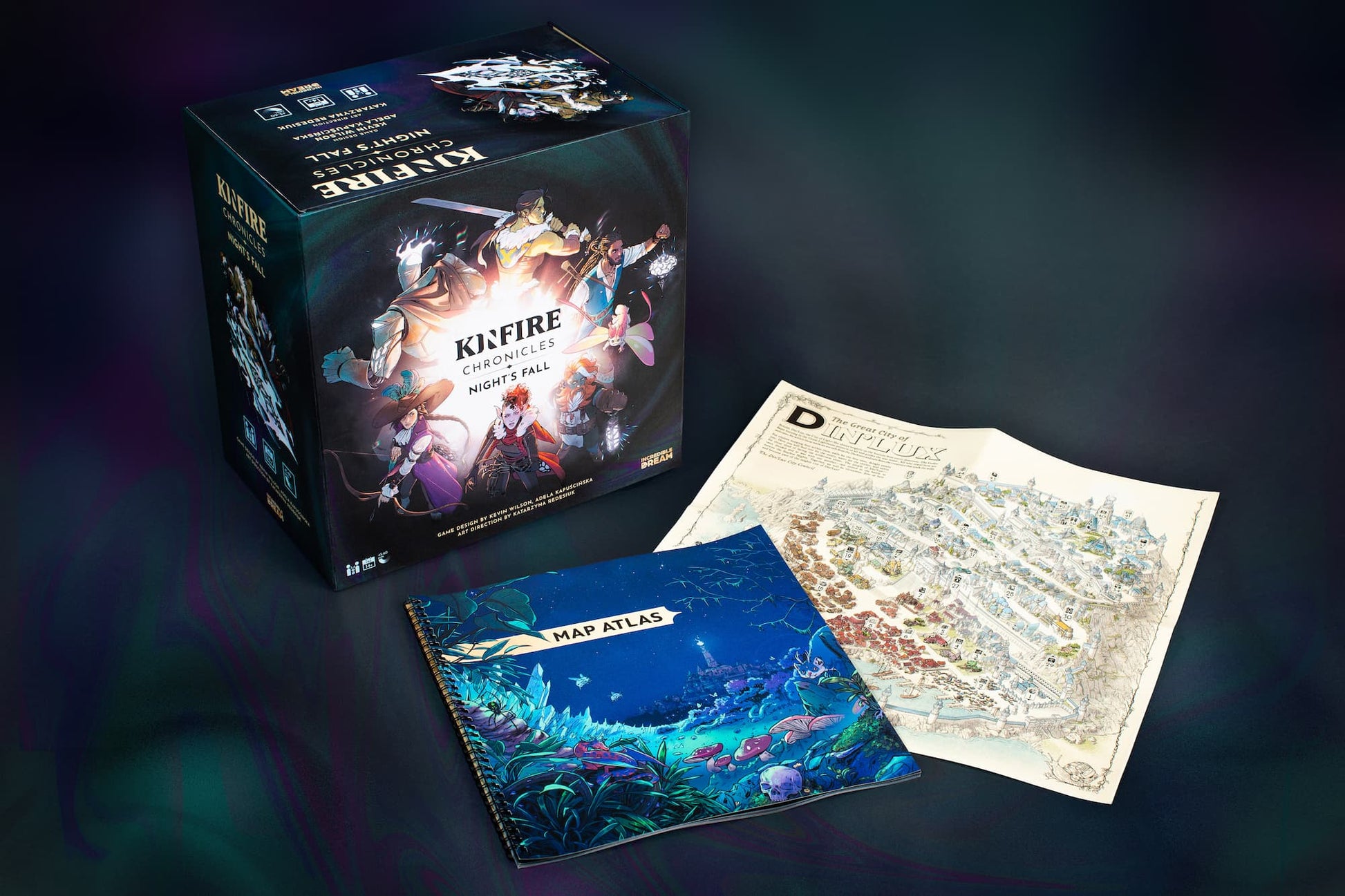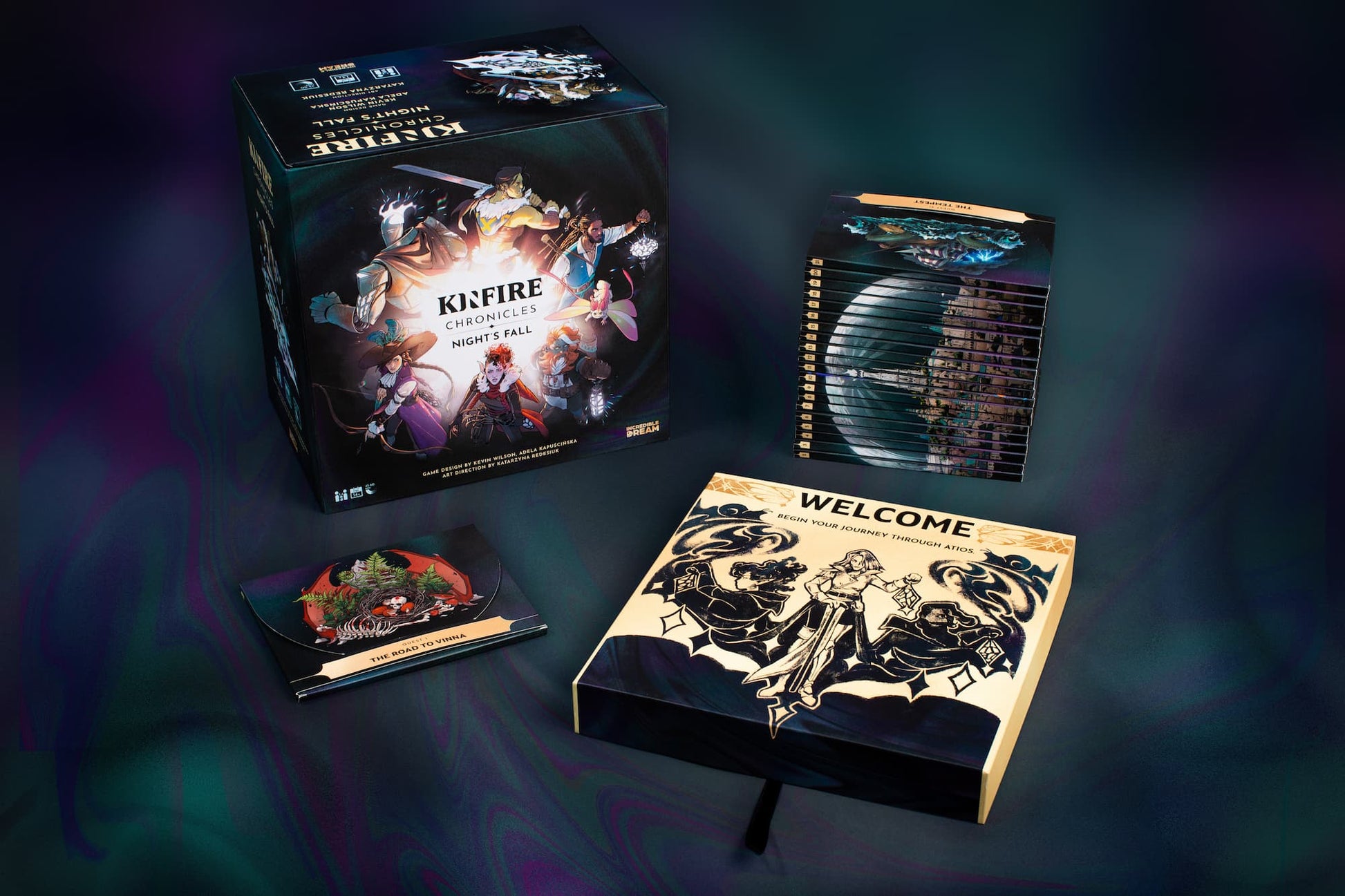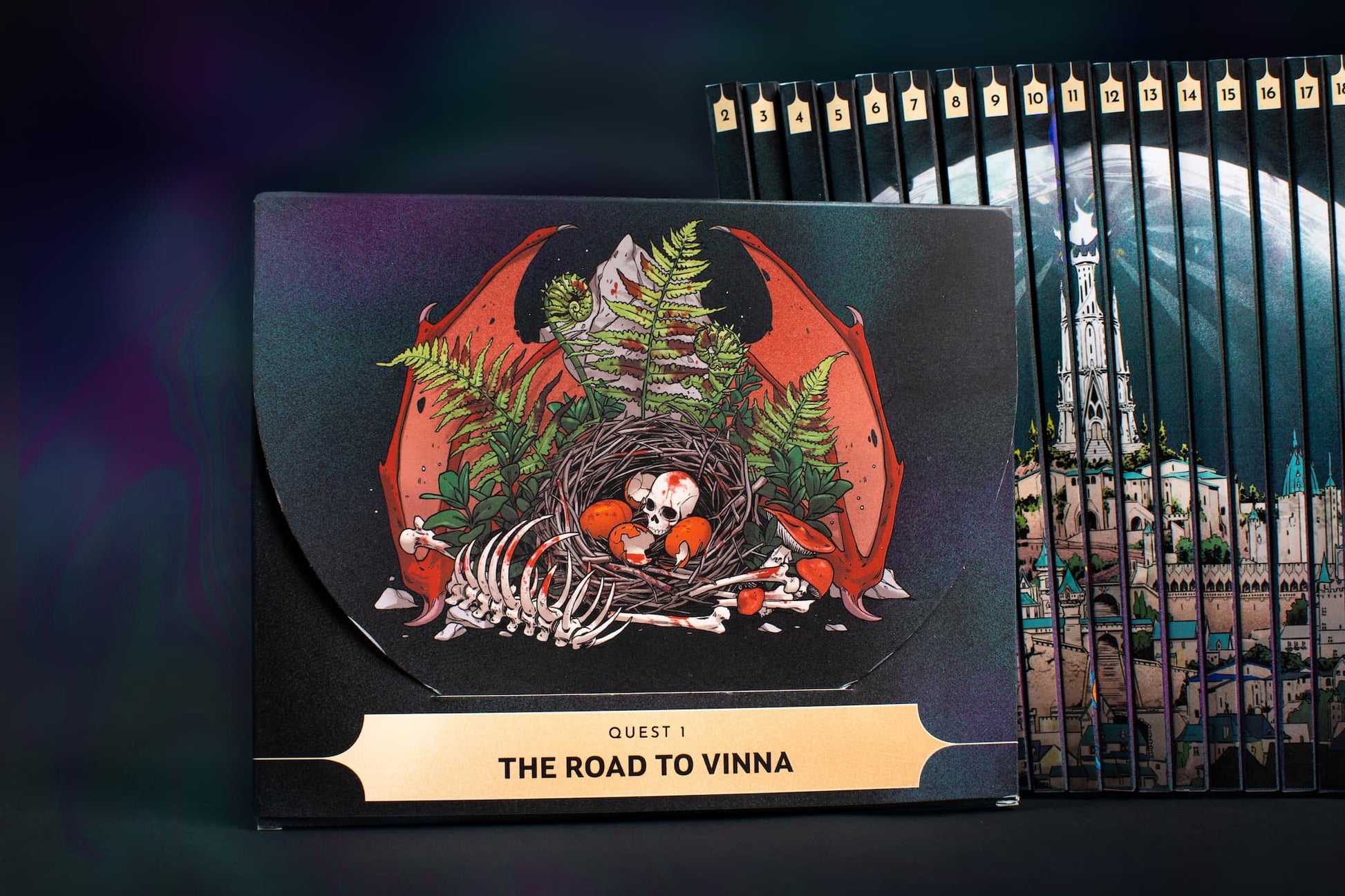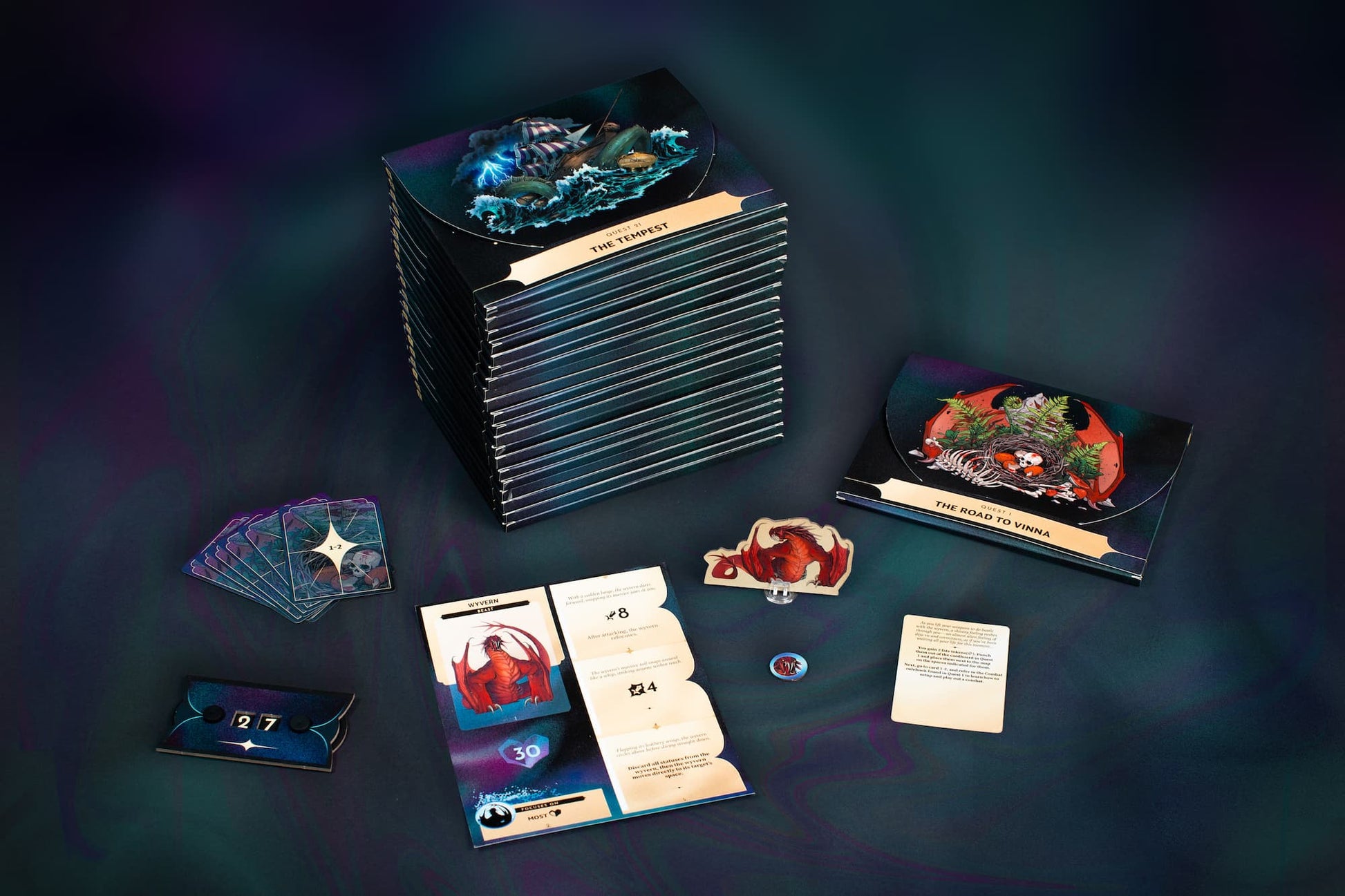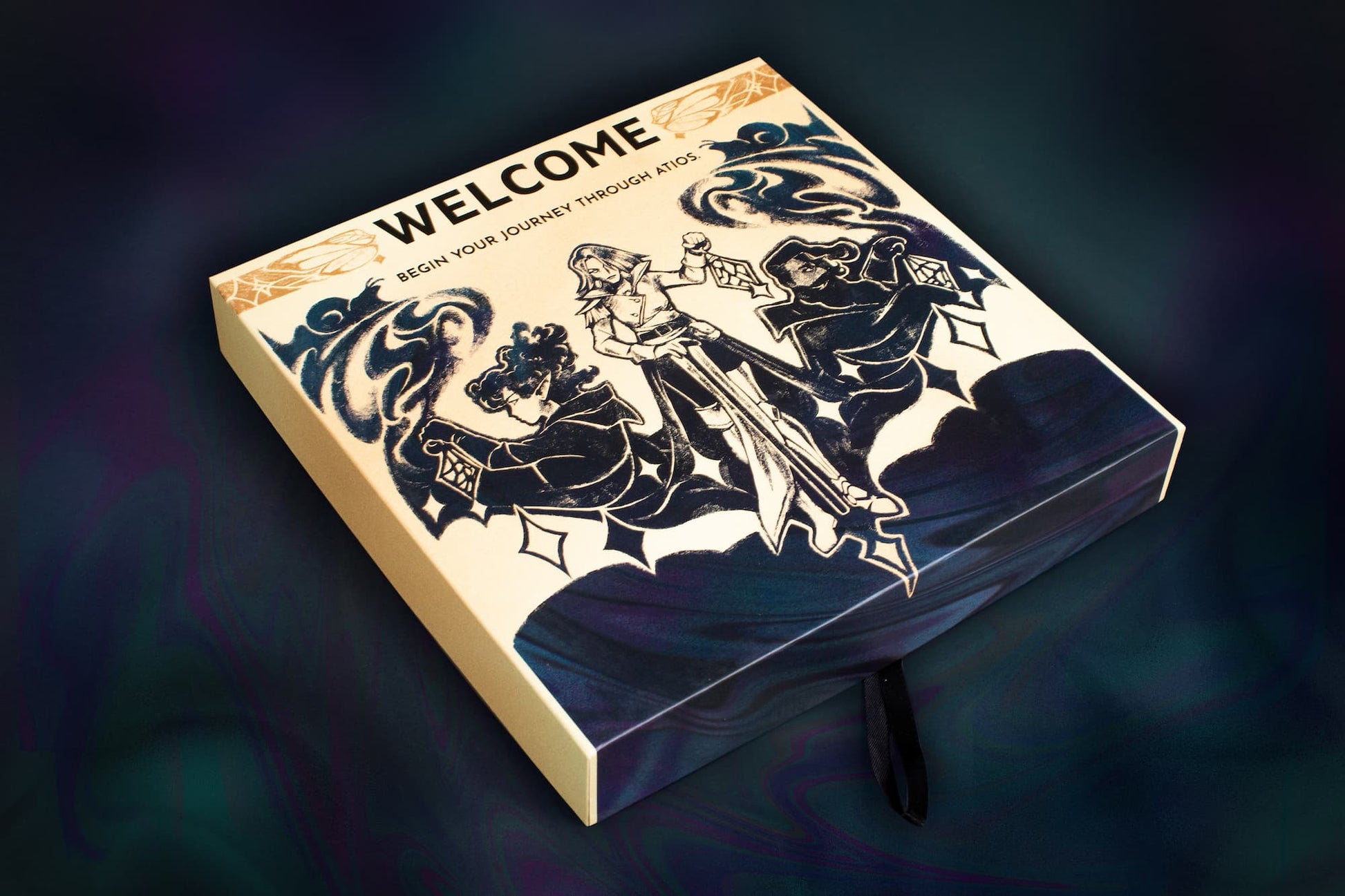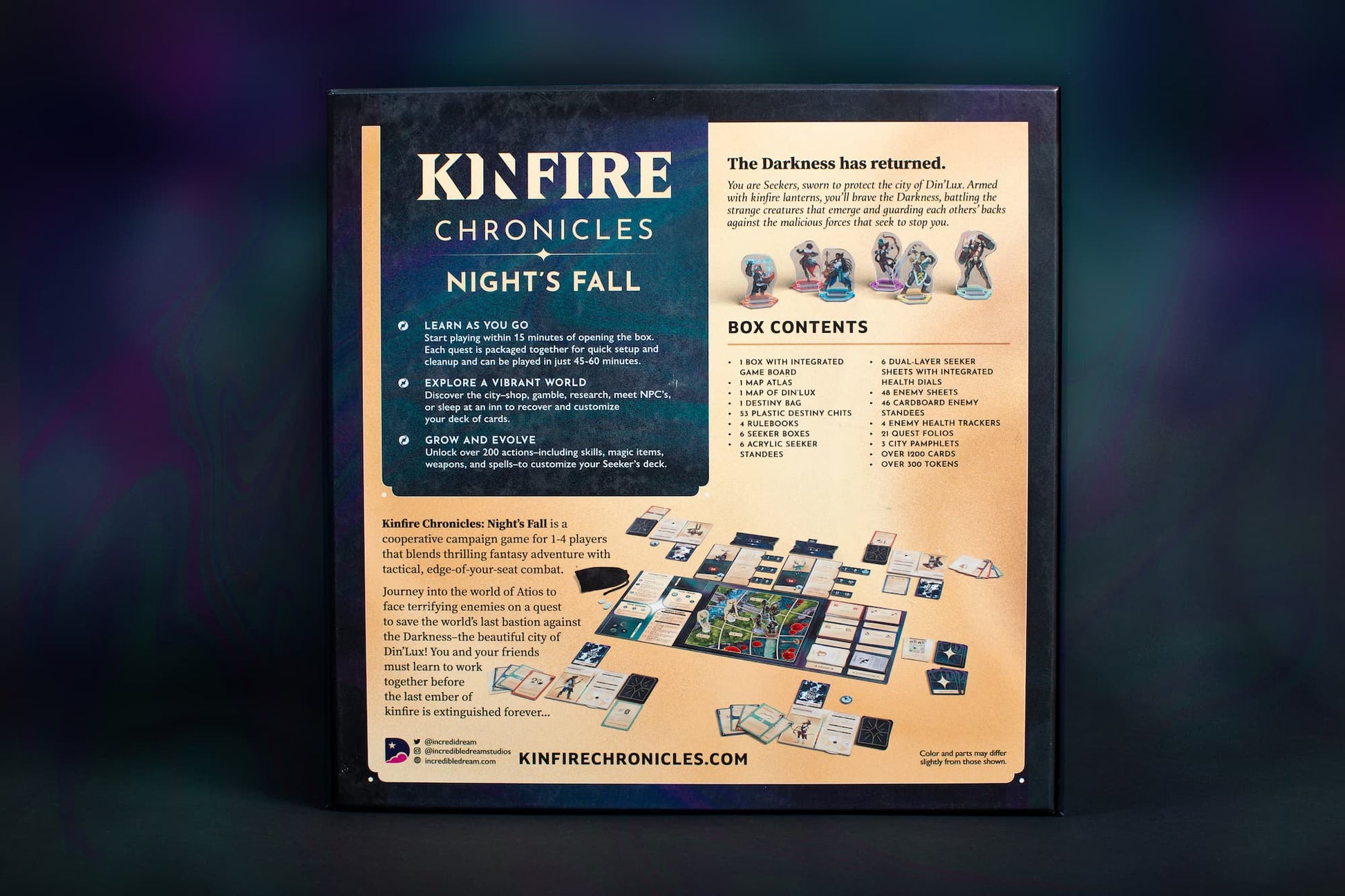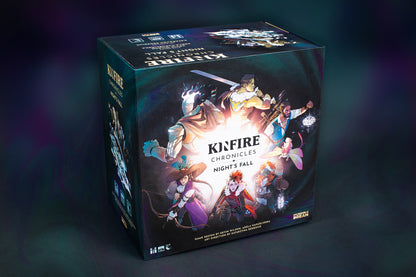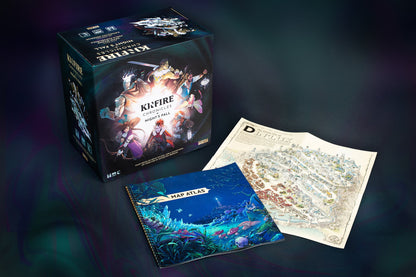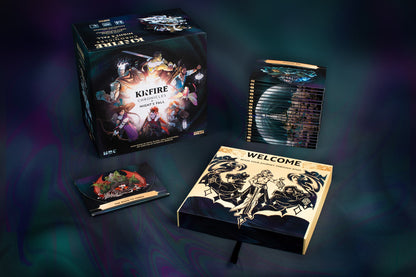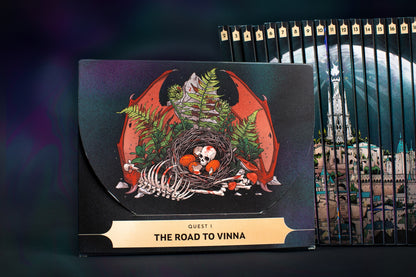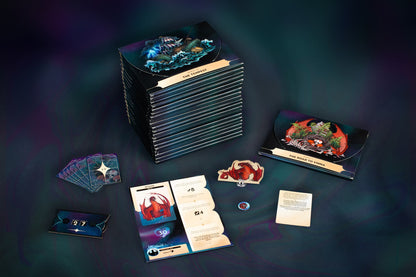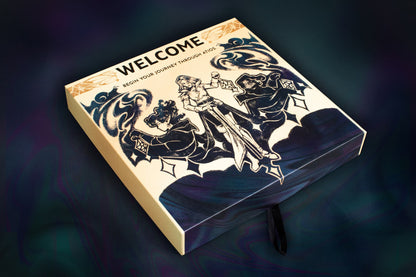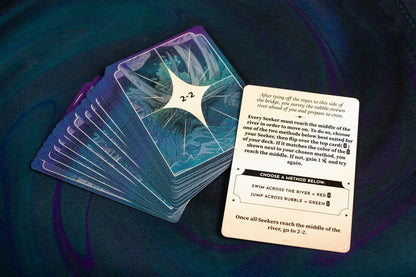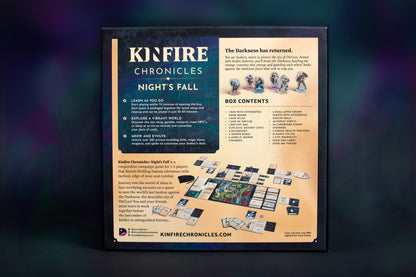 Description
Kinfire Chronicles: Night's Fall is a cooperative campaign game for 1 to 4 players.
The game packs an almost irresponsible amount of content into a tidy little package. That includes 1265 total cards (enough to reach opposite ends of an Olympic soccer field if you laid them end to end), dozens of standees, hundreds of tokens, and more.
And it all fits into a 1 square foot box.
Setup takes no more than 15 minutes. Components are smartly packed to make setup (and cleanup) painless.
Weave your way through the mission's story in "choose your own adventure"-style story cards, and defeat foes in a unique, card-based combat system. Then take your loot back to town, and use it to enhance your Seeker's loadout. Shop, explore, talk to NPCs, discover quests, do as you will. There's always more to find.
Pre-organized box for quick setup and a magnetic lid that doubles as the main game board
6 Seeker boxes with player board, starter deck, lantern card, and acrylic standee
21 quest folios containing over 600 story cards, 48 enemy sheets, and 46 enemy standees
Map atlas with 26 fully-illustrated maps
Din'Lux city map with 44 locations to visit, including shops, guilds, and other points of interest
Loot box containing 100 status cards, 180 city cards, 70 player cards, 18 treasure packs, and 4 level up packs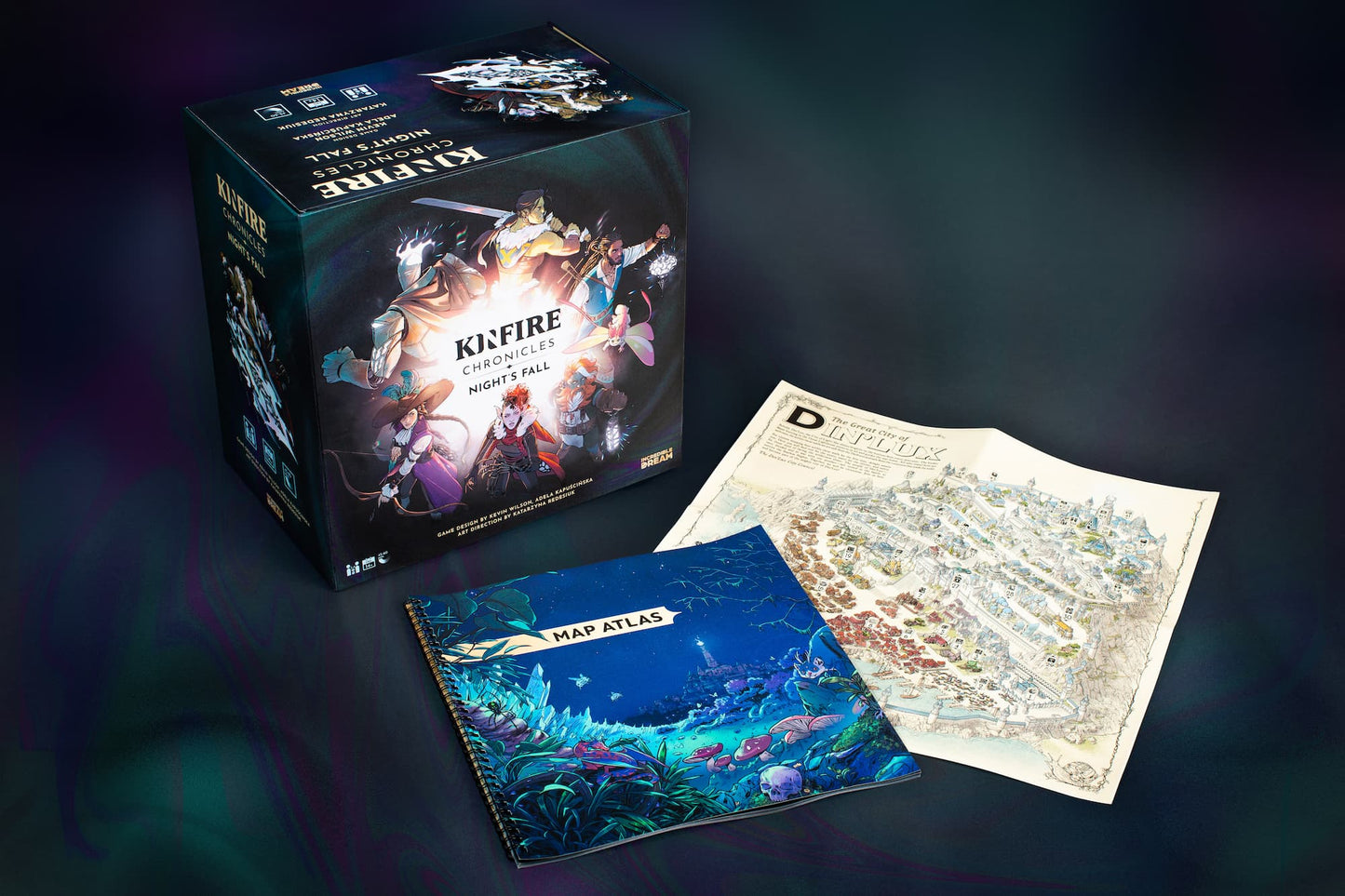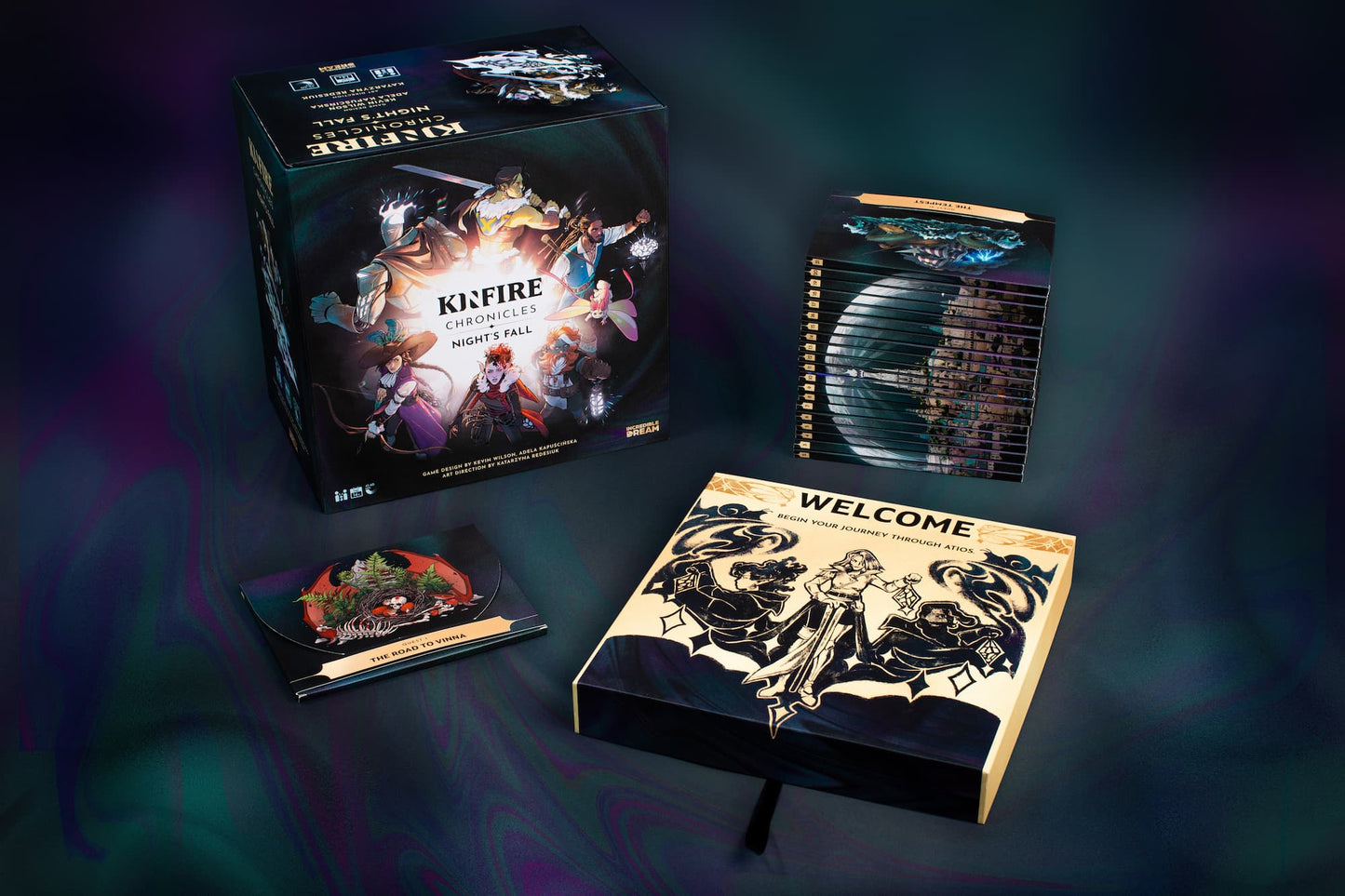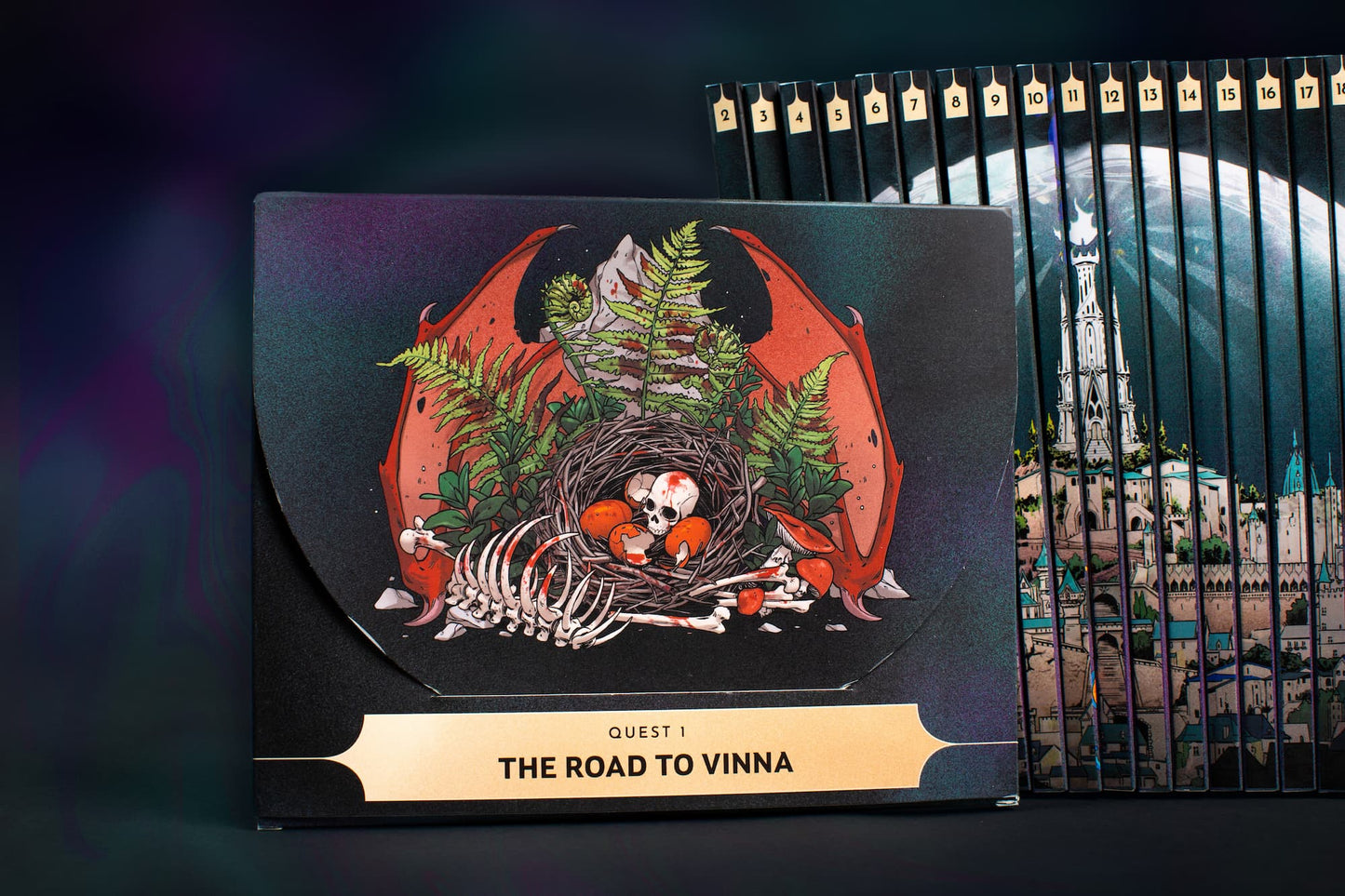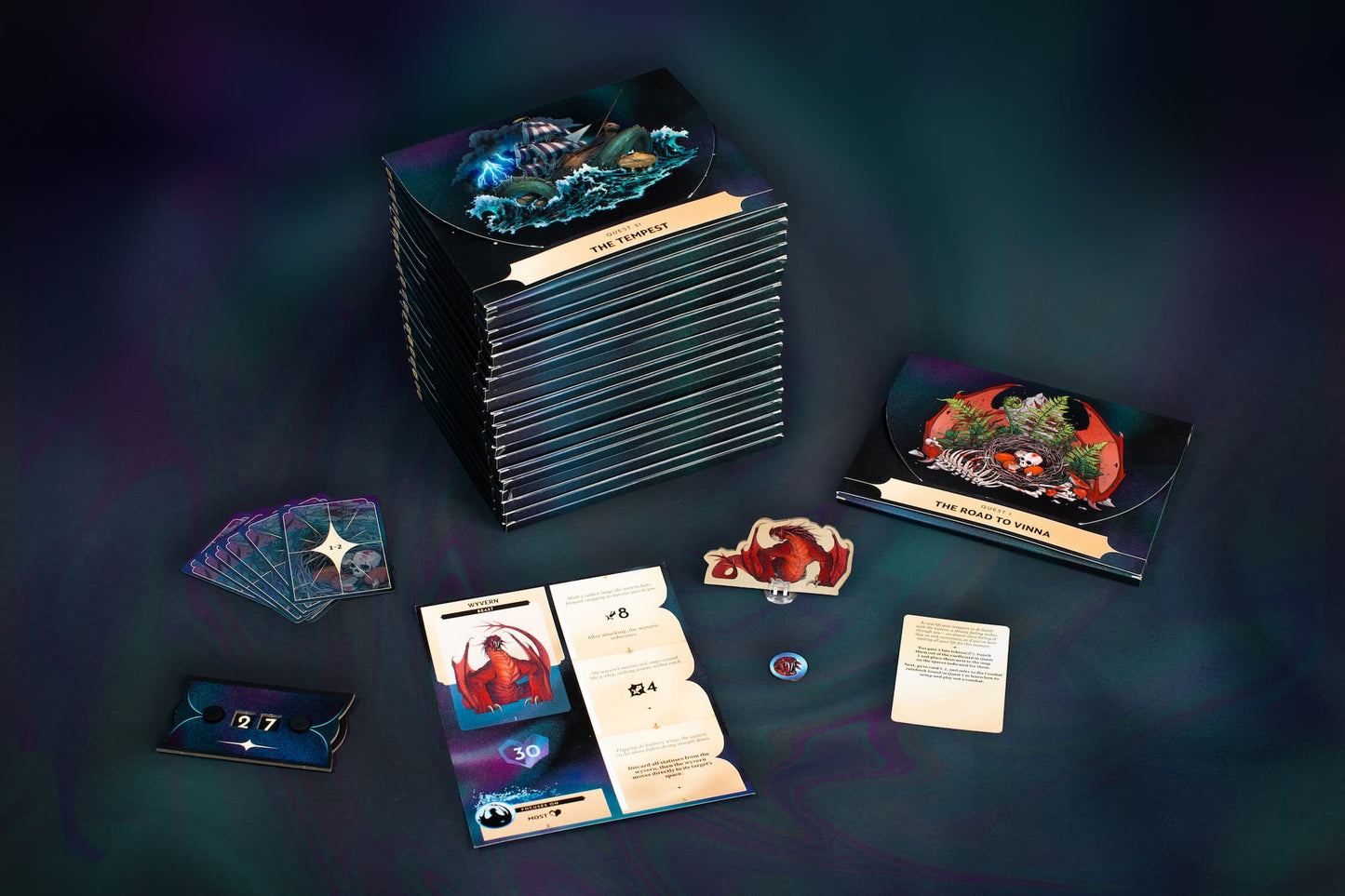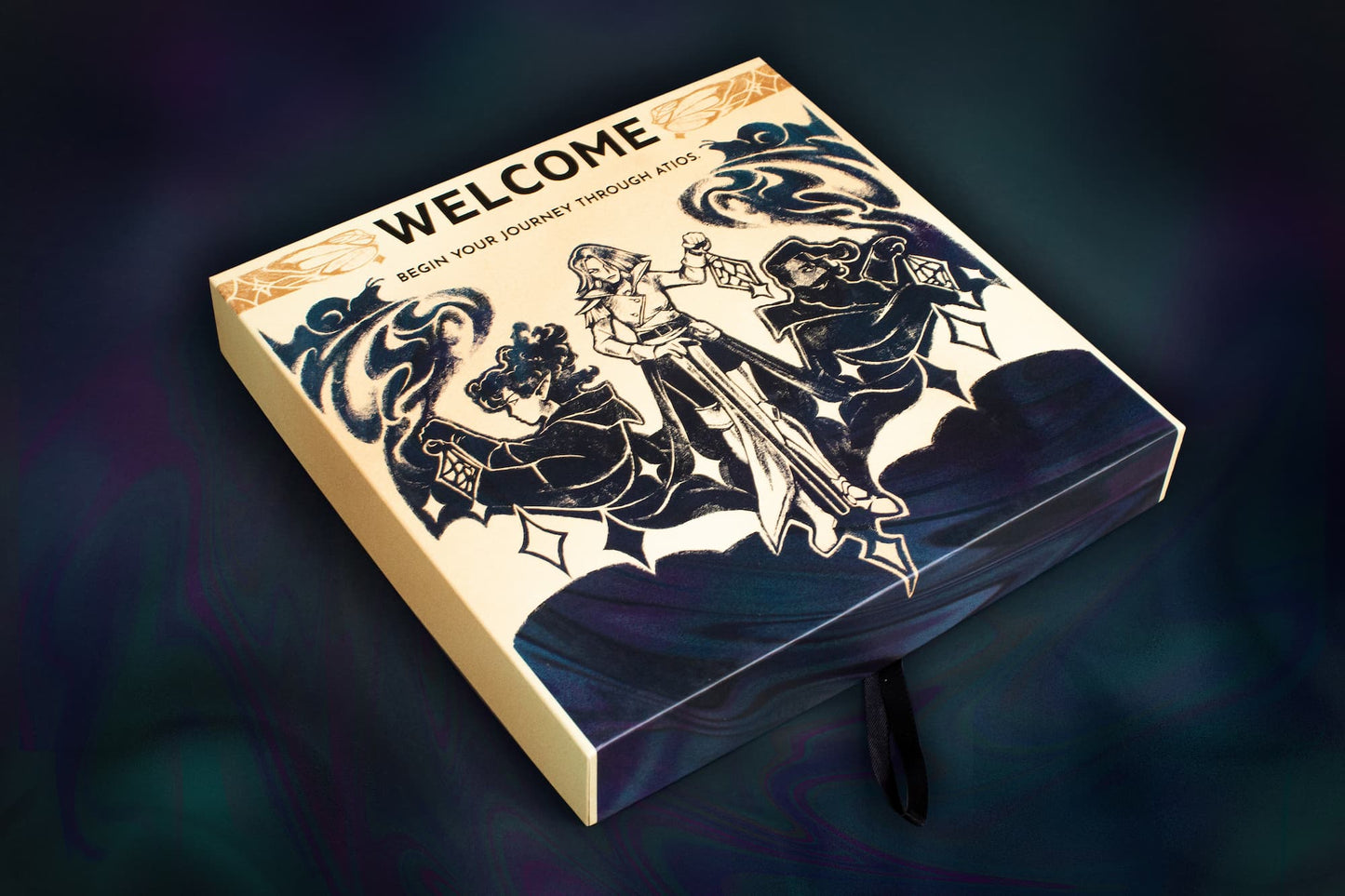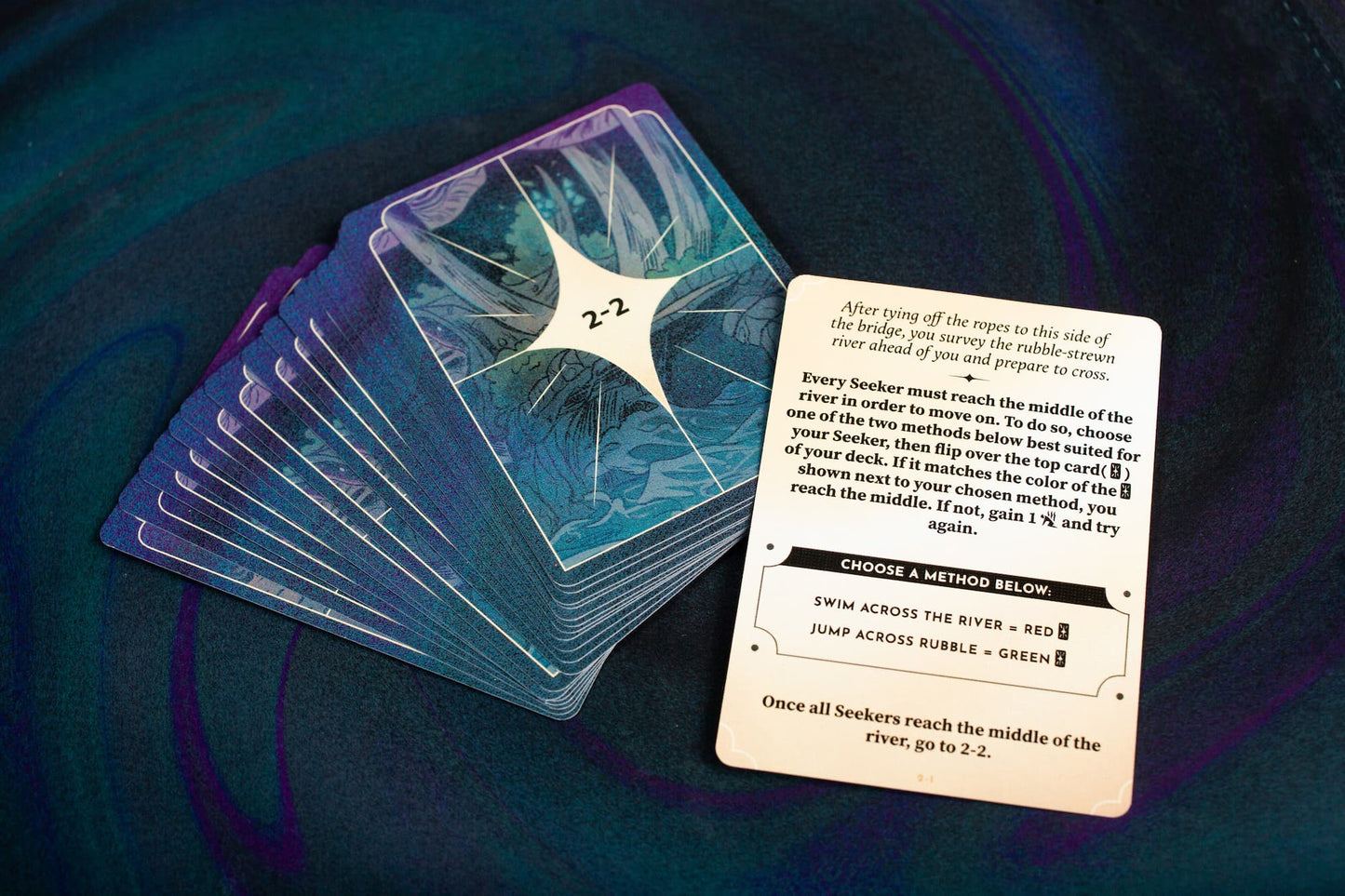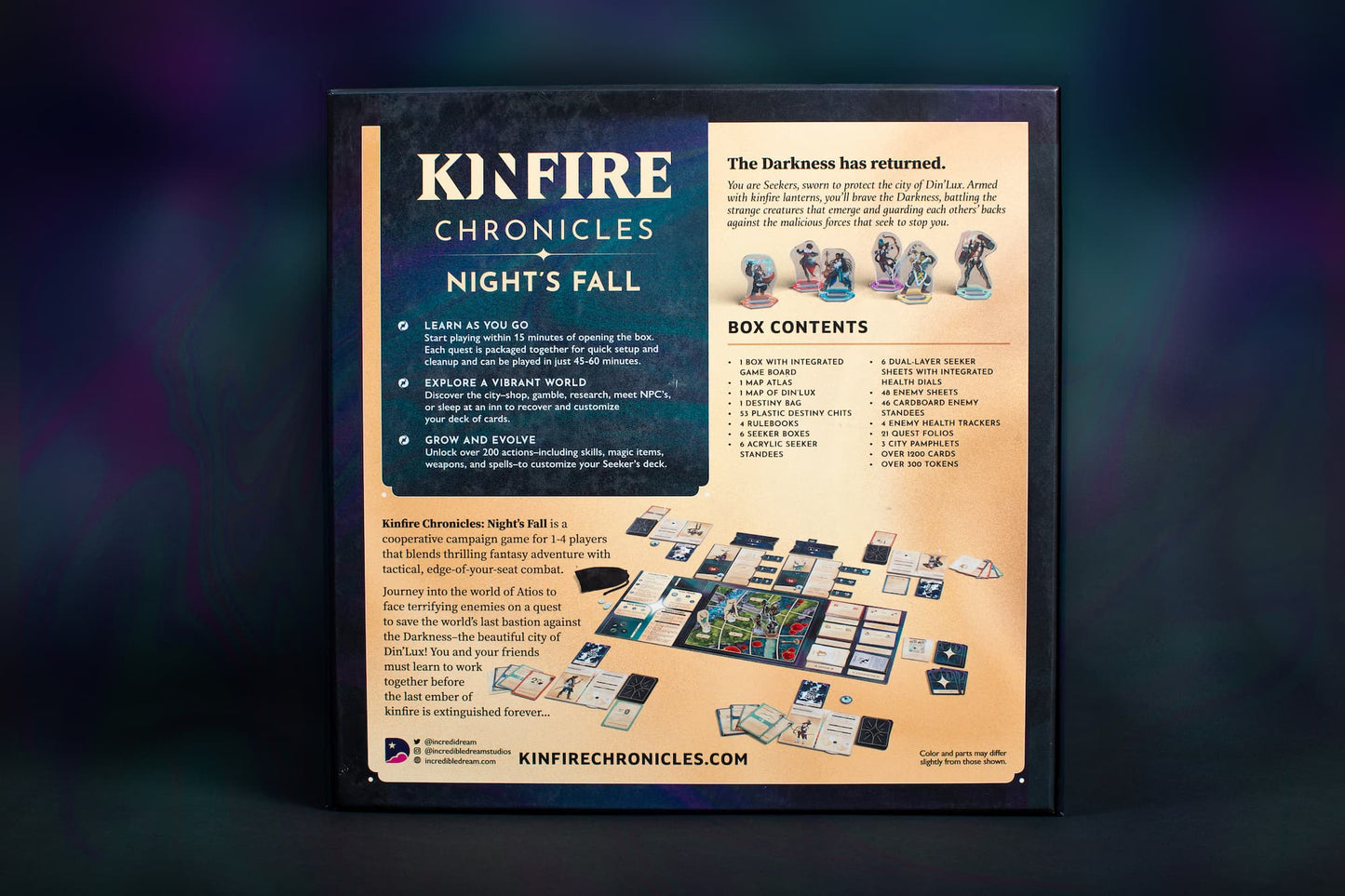 Kinfire Chronicles: Night's Fall
Night's Fall is a cooperative campaign game. As Seekers, explore the aftermath of the magical apocalypse known as The Darkness.
The Roleplaying Adventure You've Been Waiting for
80+
Unique Enemies
and Npcs
400+
Cards to
Build a Deck
600+
Cards to Choose
Your Own Adventure
Explore the World
The Darkness has returned. It rages like a storm outside the city walls.
Only the kinfire glow of the Great Lighthouse can keep it at bay.
You are Seekers, sworn to protect the city of Din'Lux and to help rebuild the world beyond.
Armed with kinfire lanterns, you'll brave the Starless Nights, battling the strange creatures that emerge and guarding each others' backs against the strange forces that would stop you.