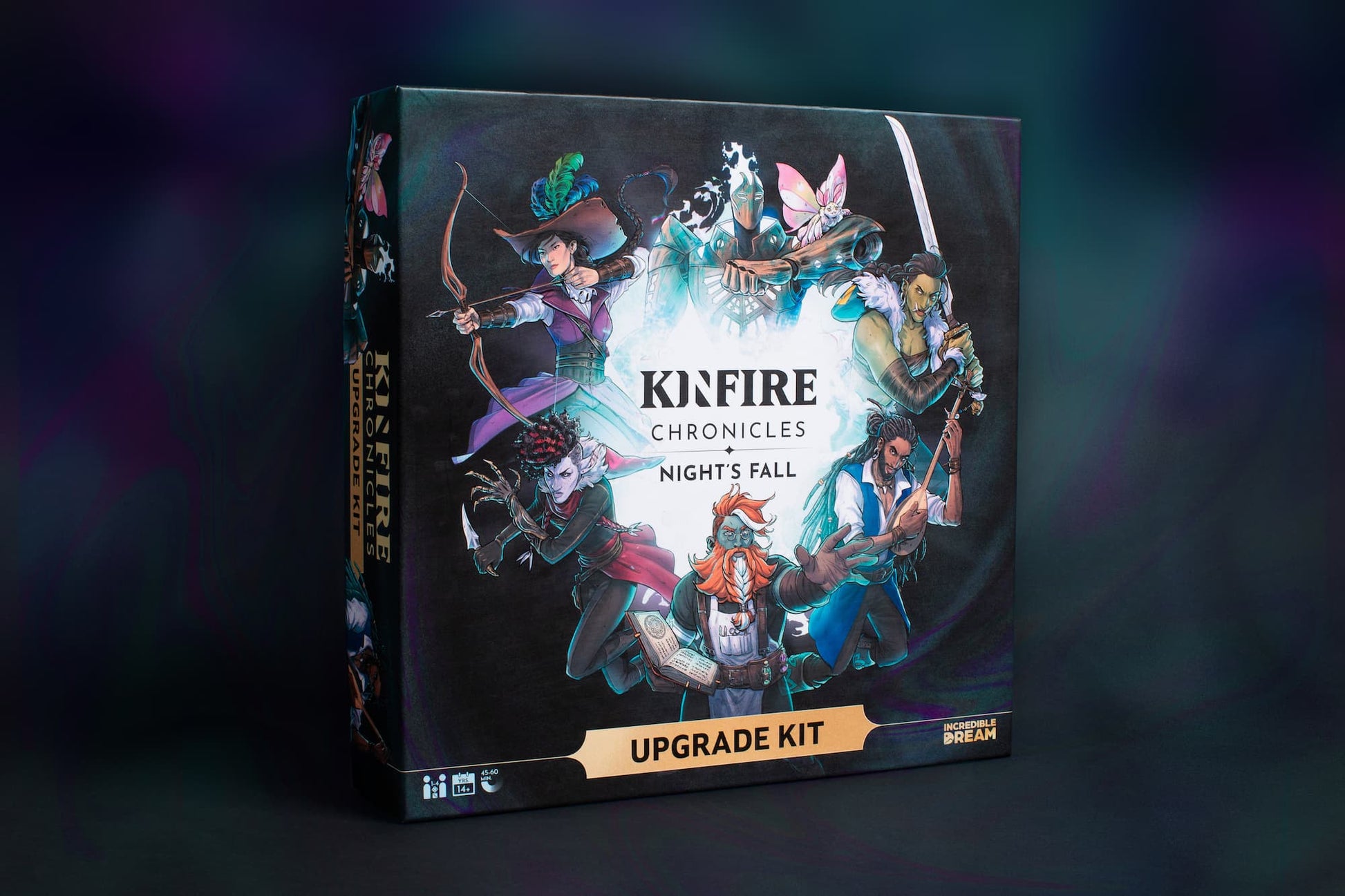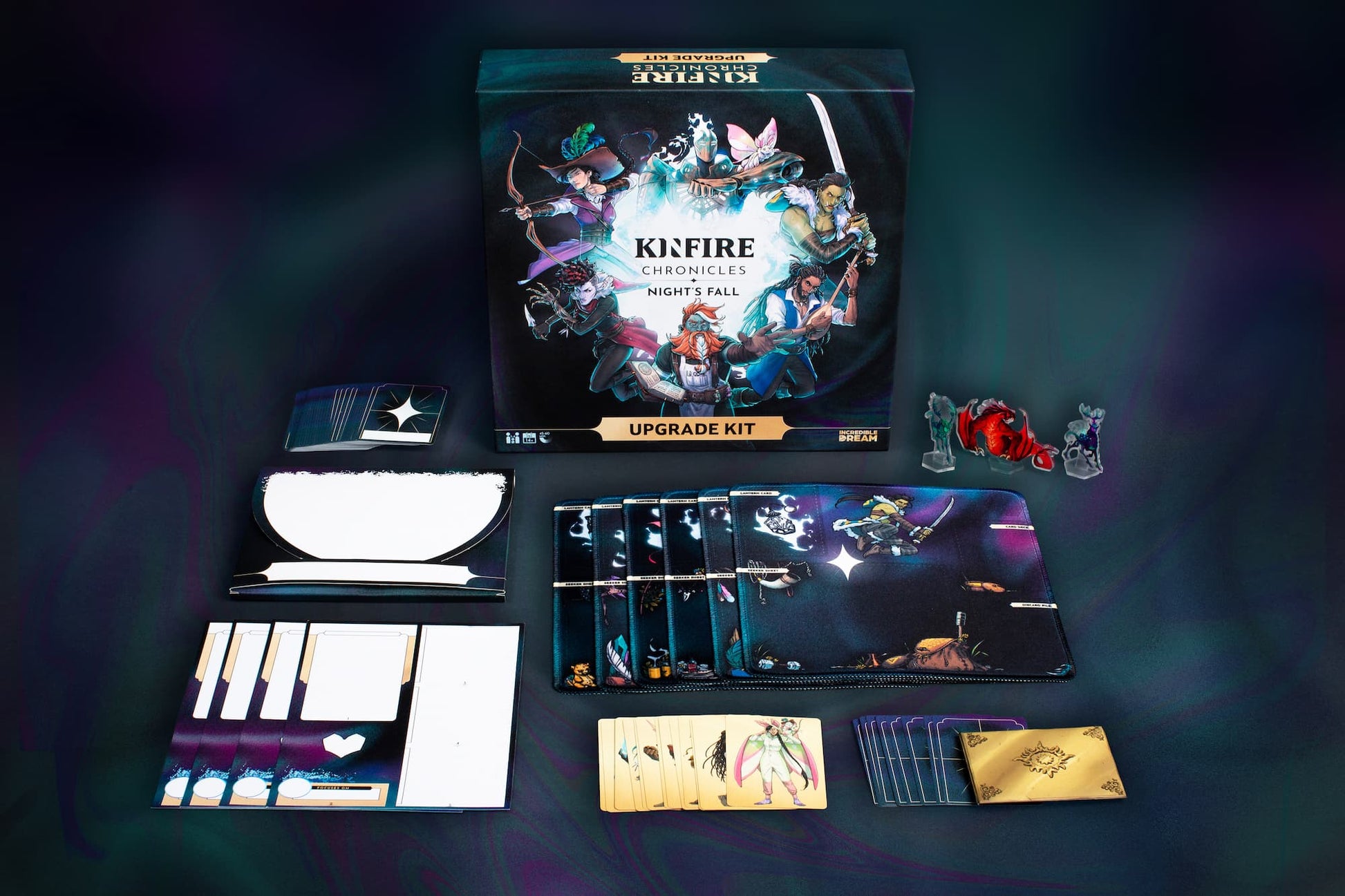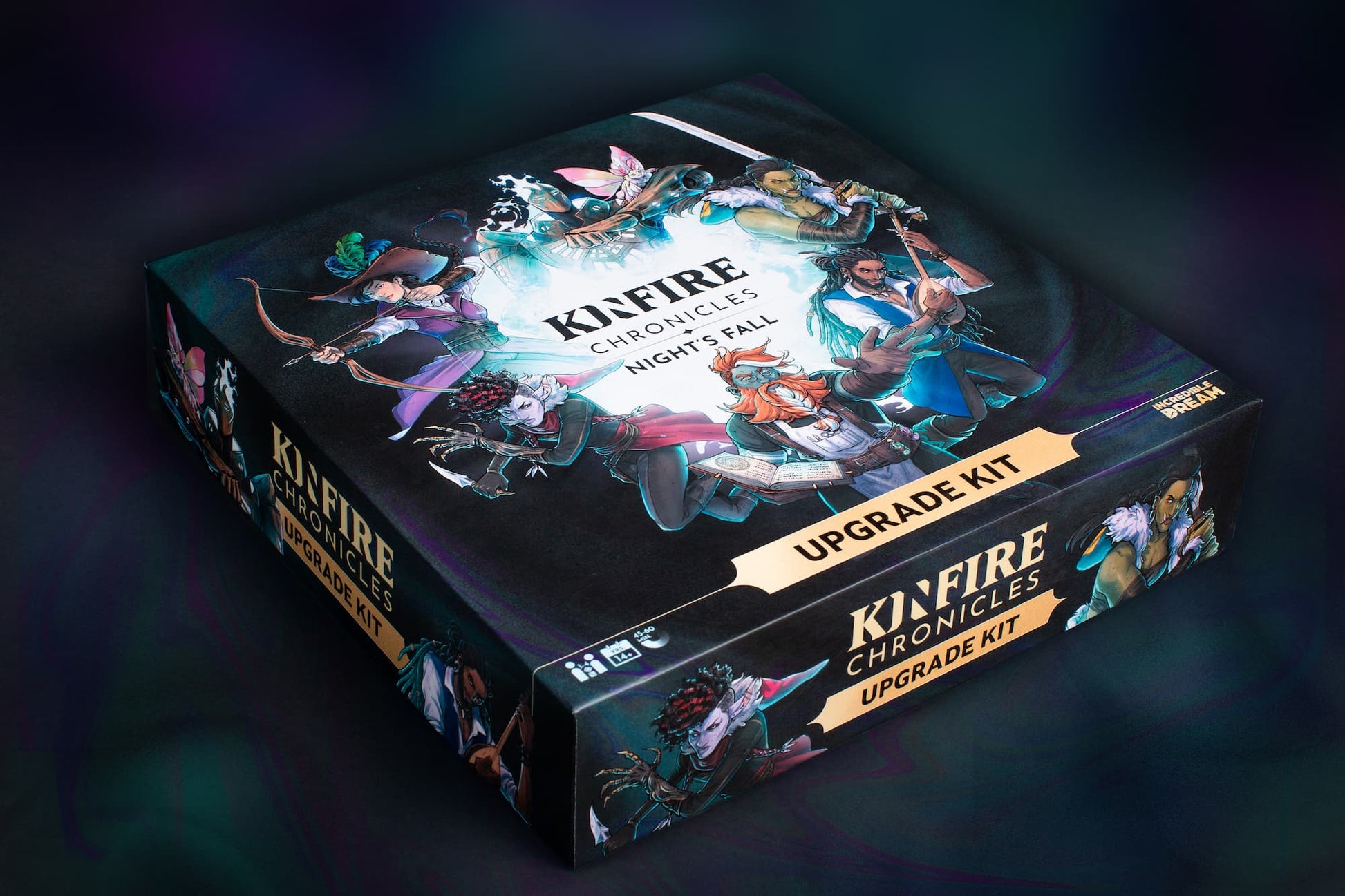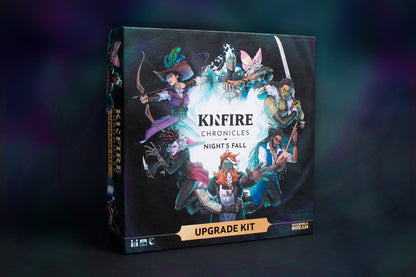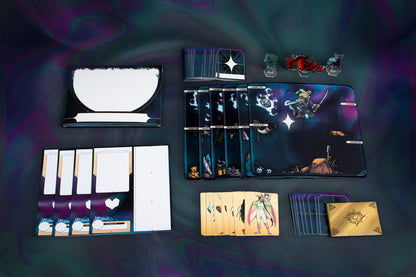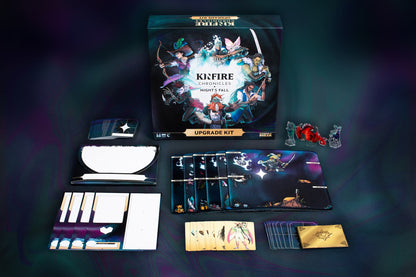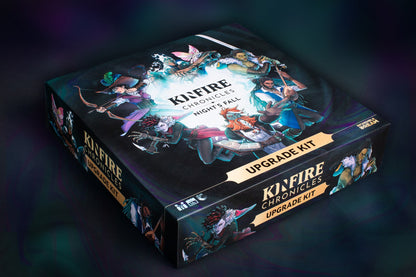 Description
The most luxurious Kinfire Chronicles: Night's Fall experience possible. Bling out your campaign with metal fate tokens, acrylic enemy standees, custom card sleeves, and neoprene character mats.
You can even give your character a new look with alternate skins that slot perfectly into each Seeker's board.
The premium audio narration from the talented folks at Forteller will immerse you in the world of Kinfire through professional voice actors, music, and sound effects.
And then get creative by designing your own original quest. The blank quest folio includes all the components you need to tell your own part of the story, including 30 story cards, 5 memory cards, 4 enemy sheets, and 4 enemy standees.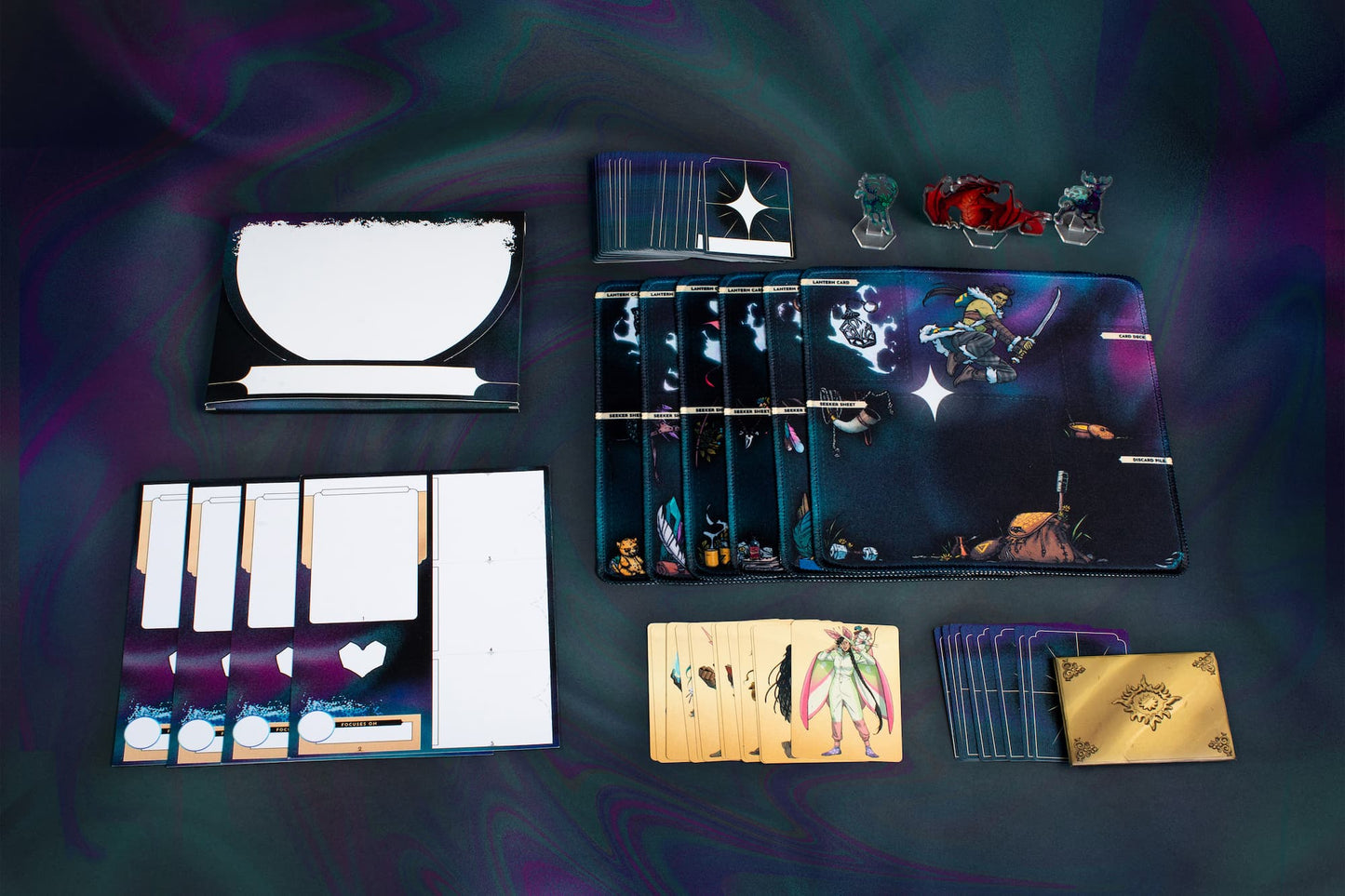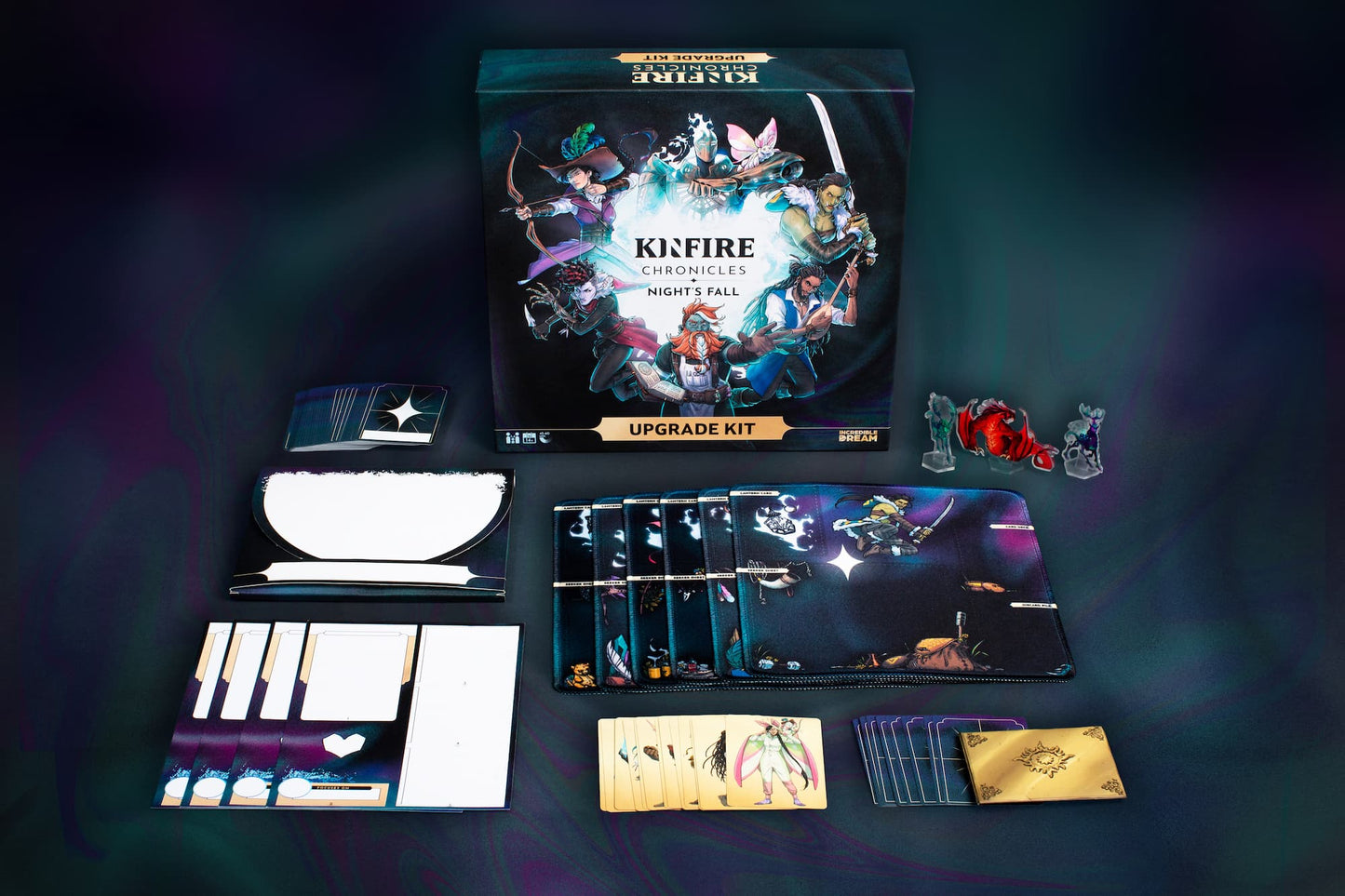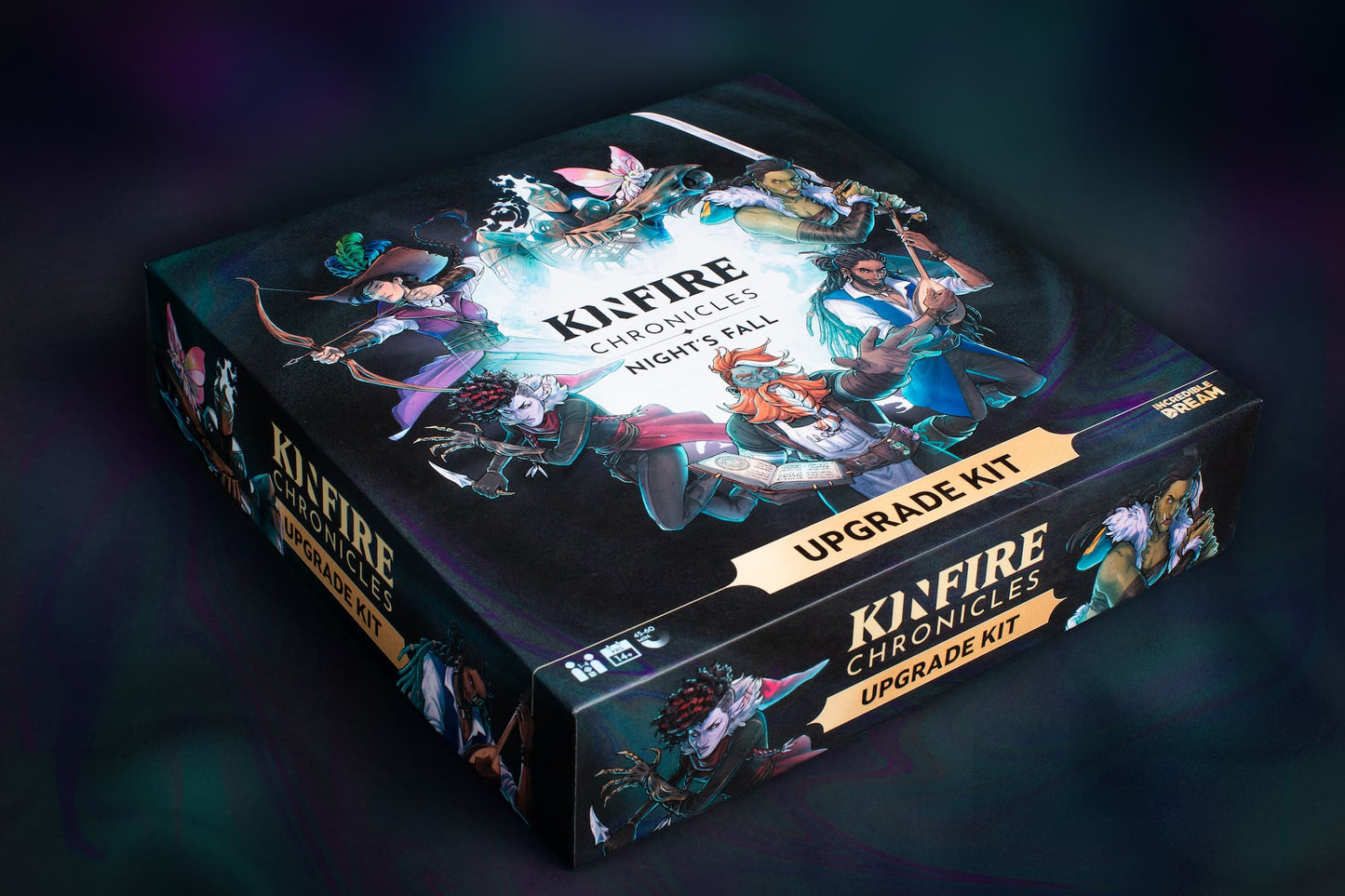 Explore the World
The Darkness has returned. It rages like a storm outside the city walls.
Only the kinfire glow of the Great Lighthouse can keep it at bay.
You are Seekers, sworn to protect the city of Din'Lux and to help rebuild the world beyond.
Armed with kinfire lanterns, you'll brave the Starless Nights, battling the strange creatures that emerge and guarding each others' backs against the strange forces that would stop you.